What To Look For When Buying An Ebike [Take A Close Look]
Electric bikes are believed to be the future of transportation. Whether you are looking for a fun ride or an easy way of commuting, electric bikes are an exceptional idea. But finding the right electric bike can turn out to be a real struggle. There are several factors that need to be considered to purchase a suitable e-bike for your type of riding. 
So, to help you figure out the right e-bike for you, I have pieced this guide together. I will be discussing what to look for when buying an e-bike along with several other relevant factors.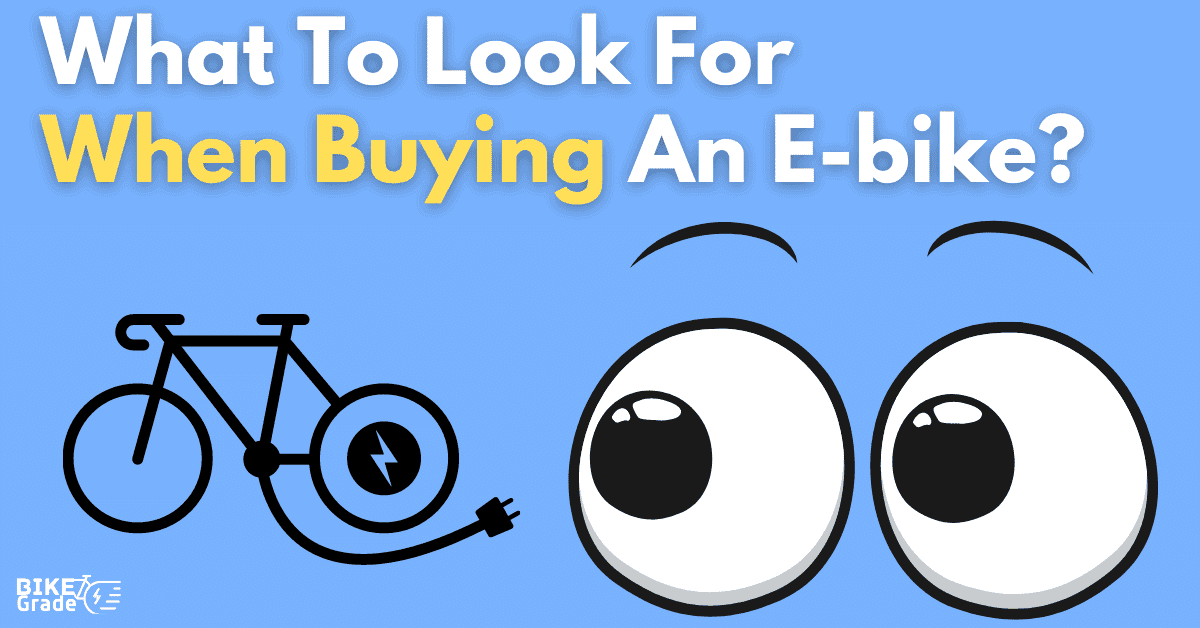 What To Look For When Buying An E-bike?
When it comes to purchasing an electric bike, there are several factors that you need to pay attention to. These include the type of bike, size, weight, and so many more. Here, we will take a look at the things to look for when buying an e-bike. 
What To Consider When Buying An E-Bike?
There are a lot to consider when buying an ebike. Hence, it's difficult to keep track of all of these factors. Therefore, I am discussing the most necessary factors with you. 
Purpose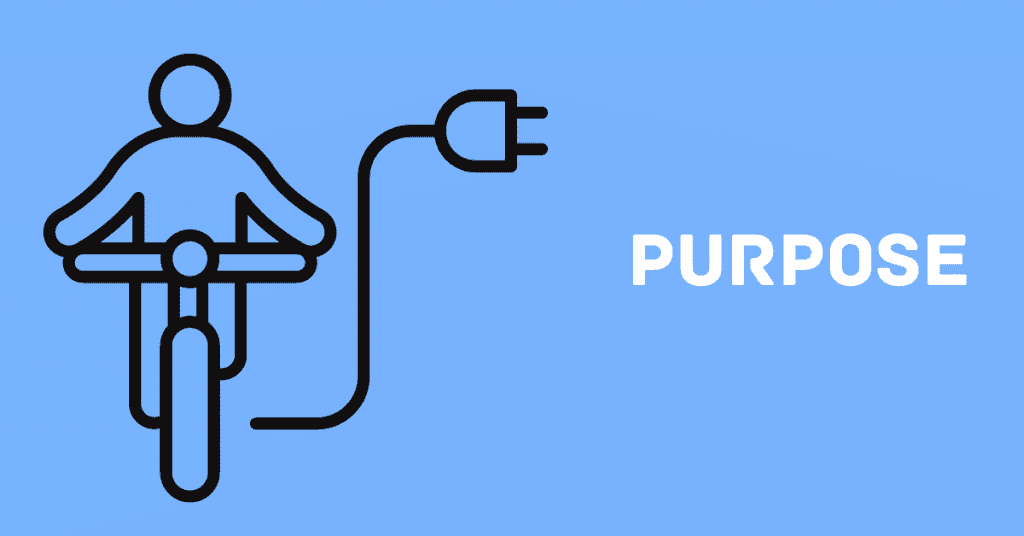 Before purchasing an electric bike, determine the reason why you need the bike and where you will ride it. There are several bike types and each has its unique ability. If you need an ebike for your daily commuting on urban roads then Road e-bike will be sufficient for you. In the case of trail or mountain riding, you would need a mountain bike. 
Battery Size & Type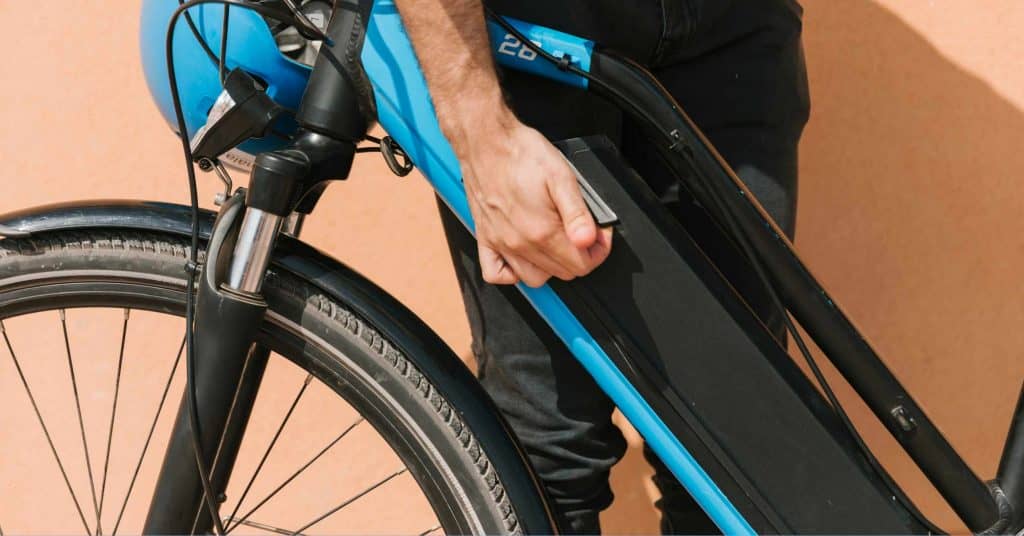 There are two things to consider when it comes to choosing the battery. Number rone, battery size, that determines how long you can go with one full charge.
And second, battery type. Battery type determines the longevity and efficiency of the battery itself. The best type of battery is the Lithium-ion battery. It is a super durable and efficient battery type. 
Weight
Take the weight of the electric bike into account and make sure that it is not too heavy. Having a lightweight bike will help you to lift and carry it easily when you are not riding the bike. It will also allow you to move up the hill or roads easily without having the weight hold you back. 
Price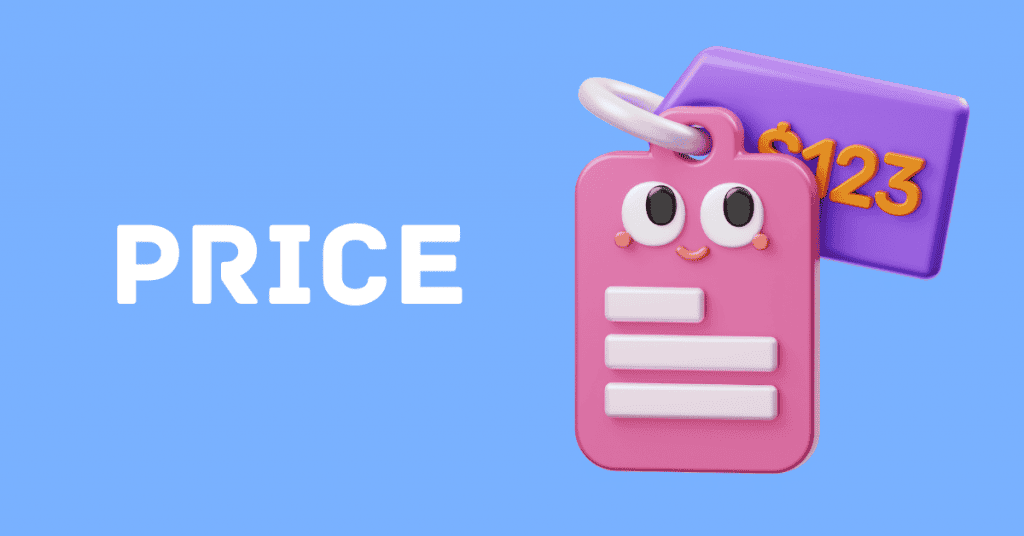 Although the price of the electric bikes has lowered over the past few years, it is still a significant purchase for many. E-bikes are available at a wide range of prices as the cost varies depending on motor, battery, frame material, and many more. Check out the e-bikes properly and choose one that suits your budget properly. 
Types Of E-Bikes
In the world of electric bikes, there are quite a few types available depending on the terrain and features. Here, I will discuss all the types of e-bikes that you can choose from. 
Hybrid Electric Bikes
A hybrid electric bike is a combination of Road bike and a mountain bike. Sounds fun, huh? It has all the features of both of the bikes. You can ride it on flat terrain or the hardest mountain trail. It wouldn't mind at all. Hence, it is the most priciest e-bike in the town!
Electric Road Bikes
These are the bikes made for your daily commuting on flat roads. Go faster to your workplace or wherever you want to go with ease!
Off-Road/Mountain Electric Bikes
As the name suggests, if you're a mountain trail rider, then it's for you. These sorts of bikes come with excellent suspension and tyre compared to road bikes. 
Folding Electric Bikes
If you're worried about parking or storing your bike because you don't have enough space. Then hundreds of manufacturers offer you folding e-bike. You can easily store them in the tiniest place. 
E-Cargo Bikes
Electric cargo bikes are quite an unique invention in the industry. Its purpose is to serve delivery guys or who are willing to go camping and carry lots of things. 
Cruiser E-Bikes
Cruiser e-bikes are also called fat tire e-bikes for their big tires. However, some of the cruiser bikes have been producing without fat tires. The main purpose of these bikes is to drive on the toughest terrain like sand, snow, muds and so on. 
Mopeds 
Mopeds are a kind of scooter. But the difference between mopeds and scooters is that the moped's engine is less than 50cc and the top speed is 28mph. In almost every part of the world, mopeds don't need licensing like scooters. 
E-Bike Class
Electric bikes are typically classified into classes 1, 2, and 3. All of these 3 categorized bikes hace up to 750W motor. However, there is also another class of electric bikes which is class 4. Even though class 4 e-bikes are usually electric bikes, they are registered as motor vehicles. Let us know a bit more details about the four classes of electric bikes. 
Class 1 Ebikes
Class 1 electric bikes are pedal-assisted bikes and can reach a maximum speed of 20 mph. You can ride class 1 bikes on bike lanes and paths. There is no set age for riding a class 1 electric bike and no registration or license is required for riding these bikes.
Class 2 Ebikes
Similar to class 1 electric bikes, class 2 bikes also have the ability to reach a top speed of 20 mph. However, unlike the class 1 ebike, class 2 ebike has both the pedal-assist and throttle mode. The class 2 electric bikes are permitted for bike paths and lanes, and no license or registration is required for riding the bike. 
Class 3 Ebikes
Class 3 electric bikes are much faster compared to classes 1 and 2 with a maximum speed of 28 mph. Equipped with a speedometer, riders are permitted to ride a class 3 electric bike on bike lanes and paths in most of the U.S states. Hence, there are few states that don't allow the class 3 bikes to run on bike lanes. 
Class 4 Ebikes
All the e-bikes whose top speed is above 28 mph or motor power is above 750W are considered as class 4 ebikes. Since the speed and motor power are high, these electric bikes are categorized as motor vehicles and require proper license and registration to operate. 
E-Bike Terminology
In the industry of electric bikes, there are several terms and words that are used to describe or talk about e-bikes. However, understanding the meaning behind the words is a bit complicated if you do not know much about electric bikes. Here, we will list some of the most common e-bike terminologies for you.
Pedelec – Pedal-assist mode that helps to power the electric bike while pedaling.
Aftermarket kit – Conversion kit of turning a regular bike into an electric bike.
Hub Motor – Motor placed in the front or rear hub of the e-bike.
Voltage – Indicates the power supplied by the battery.
Human electric hybrid – Electric bikes that are operated by both electric power and humans.
Throttle – A controller to vary the speed of the electric bike.
Turbo – Refers to the highest electric motor assistance mode.
Stem – Connection between the handlebar and electric bike frame.
Autonomous – This is the range that the electric motor covers without any pedal power.
Front drive – Electric motor located in the front wheel of the e-bike.
E-Bike Accessories
There are several electric bike accessories available in the market that ensure better performance and improve the aesthetics of e-bikes. Let us talk about a few important e-bike accessories. 
Racks
Racks on electric bikes are one of the top accessories. The purpose of installing a rack on e-bikes is to carry items and gears easily without putting pressure on your back. This allows you to drive easily and without any additional weight on your body. 
Lights
Electric bikes are equipped with batteries, and connecting lights to the battery on an e-bike improves your visibility. The lights allow you to see properly in front of you if you are out with your electric bike at night. Not only that, but it also allows other vehicles to spot you on the road; thus, reducing the risk of an accident or collision. 
Lock
There is no doubt that electric bikes are expensive, and losing one to thieves is not something we want. Good quality and a secure lock on your e-bike will make sure that it is safe while you are gone. 
What Accessories Are Available?
When it comes to electric bikes, there are several accessories available to make the bikes more efficient and attractive. Here is a list of some of the top e-bike accessories available in the market.
The most essential E-Bike Parts
E-bikes are made up of several essential components that play a major role in the proper operation and use of the e-bike. Let us talk about some of the most essential e-bike parts. 
Batteries
The battery is one of the most essential components of an electric bike. Typically, lithium-ion batteries are used in e-bikes and are rechargeable. The purpose of these rechargeable batteries is to function as an energy source that powers the electric motor, allowing the e-bike to move forward. 
Motors
The electric motor equipped in the electric bikes is powered by the battery. The motor in turn converts the electric power into mechanical and operates the electric bike. There are several types of electric motors available in the industry and have various power ratings. 
Pedal-Assist Levels
Pedal-assist helps the rider to operate the electric bike easier and reduces the effort of pedaling by amplifying the power from the electric motor. There are quite a few pedal-assist levels available in the industry. 
The highest setting makes pedaling feel like a party by reducing effort and making the work easier. On the other hand, the lowest setting requires the most effort and also helps to increase the operating range of your electric bike. 
E-Bike Voltage And Capacity Of The Battery
The voltage of the e-bike battery typically indicates the amount of power it will supply. The majority of electric bikes are equipped with batteries of 36 or 48 volts.
The battery capacity of an electric bike determines the distance the e-bike will cover in a single charge. The capacity is typically measured in amp hours and the higher the capacity, the more distance the e-bike will cover. Usually, a 10 amp-hours battery capacity will travel for about 20 to 40 miles. 
What To Look For When Buying An Electric Mountain Bike?
There are several factors that must be taken into account while purchasing an electric mountain bike. Let us take a look at what to look for when buying an electric mountain bike.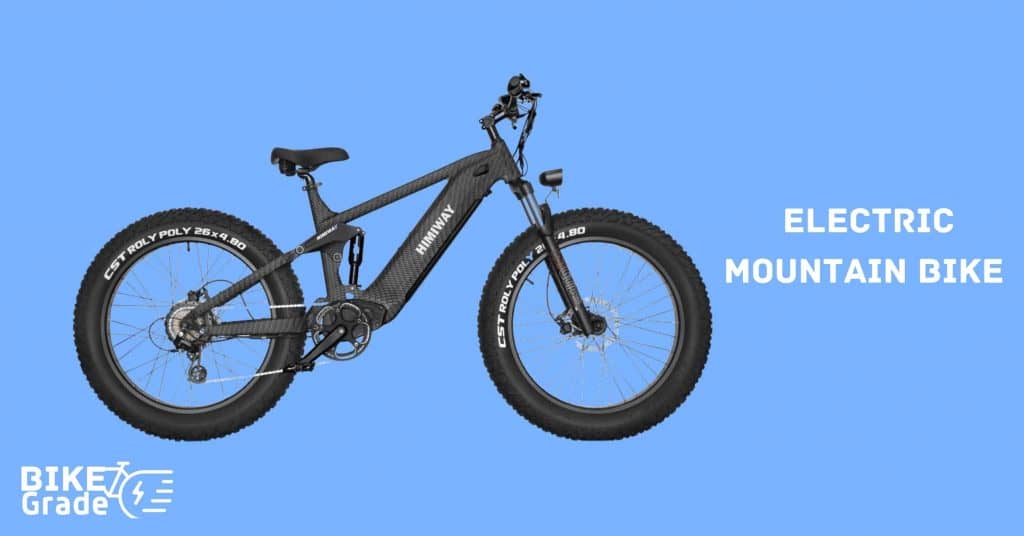 Motor
Mountain electric bikes require a certain supply of power to go up the hill or mountain roads. Examining the motor is essential as it ensures the performance of the bike. Pay attention to the wattage and the speed that the electric bike reaches. 
Battery
The size of the battery ensures the range covered by the electric bike. A larger battery will cover a longer distance, allowing the rider to enjoy a longer ride. 
Size and Weight
Taking the size and weight of the mountain e-bike into consideration is important. Electric mountain bikes are heavier compared to regular electric bikes. Although the weight typically does not affect you, it is troublesome to lift a heavy bike. 
Controller
Taking the controller into consideration is important as it is an essential component. Make sure that the controller is easy to operate and you can simply adjust the assistance, check the remaining battery power and speed of the e-bike. 
What To Look For When Buying An Electric Folding Bike?
If you are planning on purchasing an electric folding bike, there are a few factors that you need to pay attention to. Here is a list of what to look for when buying an electric folding bike.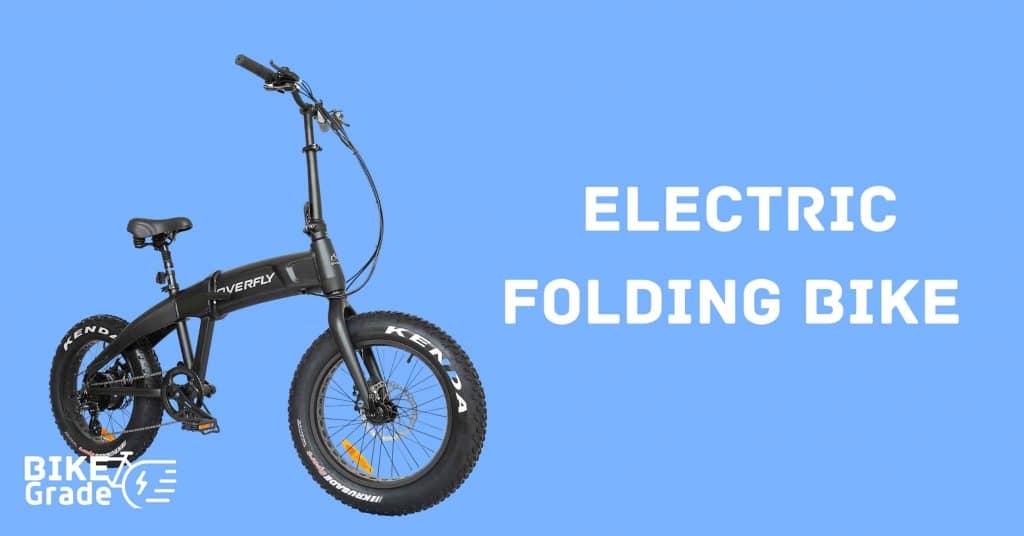 Foldability 
The main feature of a folding electric bike is its folding mechanism. Choose a bike that comes with a simple and easy folding mechanism and outstanding foldability. This will help you to fold the bike whenever you need without any trouble. 
Frame 
Examine the frame of the bike before making a purchase. The material of the frame ensures durability and contributes to the weight of the e-bike. Make sure that the frame is lightweight and easy to lift. 
Size
The handlebar, frame, and wheels of the bike play a major role in the size of the electric bike. To ensure proper comfort and ease, it is essential to choose a bike size suitable to you. Choose a suitable wheel size along with frame length and handlebar. Make sure that you can easily access the ground from the saddle. 
Motor and Battery
Check the motor and battery properly before purchasing a folding e-bike. The motor will supply the required power for you to enjoy a smooth and easy ride. The battery will ensure the range that the bike covers in one charge. Considering these factors will help you choose a bike that provides optimal performance. 
What To Look For When Buying A Second Hand E-Bike?
When it comes to purchasing a second-hand e-bike, there are quite a few factors that you need to consider. Here is a list of what to look for when buying a second-hand electric bike.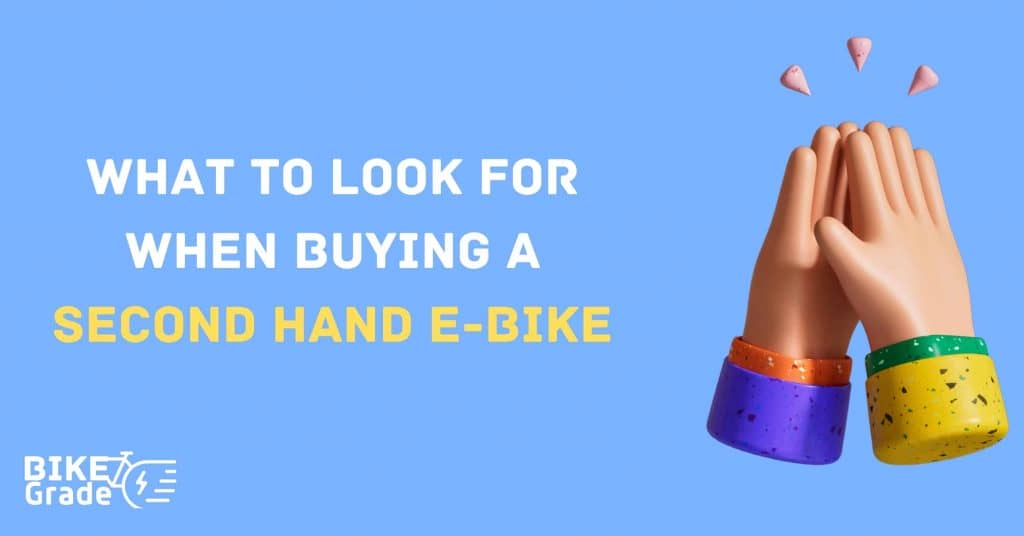 Overall condition
Check the overall condition of the electric bikes to make sure that there are no faulty or defective parts. Properly examine the frame, tires, saddles, and so on. 
Battery performance
Battery is one of the essential parts of an electric bike. Go for a test drive and check the range covered by the battery. 
Warranty
Electric bikes are expensive and replacement or repairs also cost a decent amount of money. Check how much warranty is left and also don't forget to check the authenticity of the warranty card. 
Accessories
Checking the accessories of the electric bike is also essential. These accessories come with an additional cost and help the riders on the road. Make sure that the bike is equipped with good quality accessories and ensure that they are in proper condition. 
Condition of motor and pedal assist
The motor is an important part of the e-bike. Check the condition and power supply by the motor to ensure that it is working perfectly. Examine the pedal assist to ensure that it provides a proper performance and the levels can be adjusted easily. 
Purchase information and documentation
Proof of purchase and ownership documents must be checked before you make a final decision. Ensure proper documentation and make a short contract before you purchase the bike. Because who knows it might be stolen and if this is the case then you will face unwanted harassment if you don't have a purchase documentation. 
Conclusion 
Finding the right electric bike is quite a difficult job, especially when there are several factors that require proper attention. You now know everything about what to look for when buying an electric bike. Make sure that you take the weight, motor, battery, and all the other factors into consideration properly before finalizing a decision. 
FAQ
Where To Buy E-bikes?
Electric bikes are widely available today and you can purchase them without much trouble. You will find e-bikes in bicycle stores or shops near you. E-bikes are also available for purchase on the official websites of the brand. You can also shop for electric bikes from retailers such as Amazon, Walmart, Ebay and so on..
How Much Weight Can The E-Bike Support?
Electric bikes and regular bikes usually have a similar amount of supporting weight. The typical supporting weight is about 250 to 350 lbs for almost each and every e-bike. However, there are a few models that have the ability to support around 500-550 lbs.
How To Test Ride An E-bike?
Testing a ride on the e-bike before purchasing it is a great way of ensuring that it meets your requirements properly. Wear appropriate clothing and carry the items that you would usually have with you during the rides.
Get on the bike and go for a short test drive. Check the speed, smoothness, balance, accessories, and so on properly. Clear all your doubts and queries about the electric bike and make sure that it is comfortable for regular rides.
Also Read