Are e-bikes worth it? Yes , Here is Why
Yes, e-bikes are worth your time. It's a motorized electric two-wheeler that can showcase performance on par with a fossil fuel-powered motorbike and yet is considered a regular bicycle.
So you will have a lot of freedom with your e-bike, with class 1 and class 2 e-bikes (both classes have a top speed of 20 mph) there isn't any need for registration and license. For class 3 e-bikes (top speed 28 mph) the rules and regulations may vary but it's quite flexible.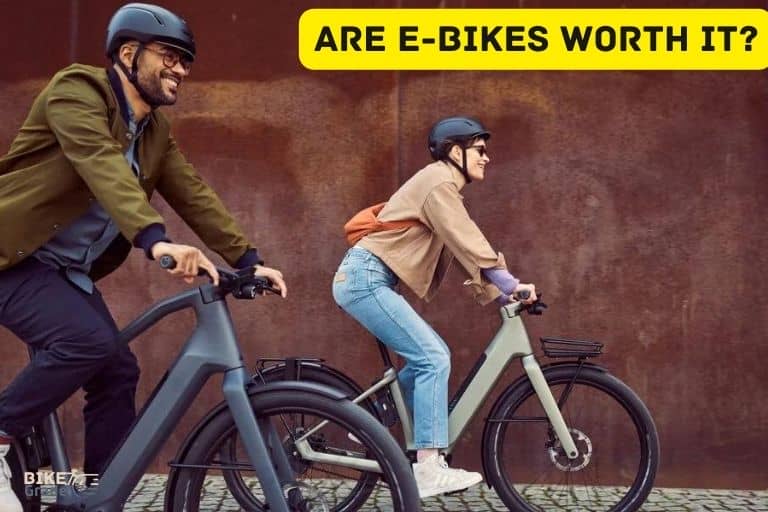 With your e-bike, you can easily access bike paths, sidewalks, parks, mountain terrain, trails, and more. With class 3 and 4 e-bikes, you would have access to car lanes and the powerful motor and heavy-duty battery will help you keep up with the other vehicle quite safely. 
Buying an e-bike is definitely a strong step towards going green and reducing your carbon footprint. Your mileage per hour cost would definitely be cheaper than any fossil fuel-burning vehicle.  Environment-friendly, convenient performance, maintenance, and repair are easy on your pocket, so overall it's truly worth having an e-bike. 
10 Reasons why E-bike better?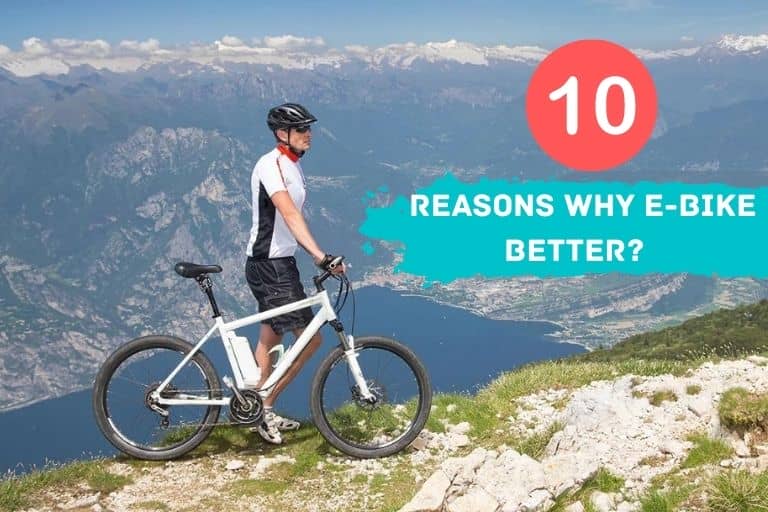 Ebike Possesses greater speed than a regular bicycle.  
Have better maneuverability than regular bikes. 
Can exert more power and make climbing slopes and mountain terrain much easier. 
Provide a smooth ride even in extreme weather. 
People with disabilities can also ride it with ease. 
Environment-friendly option compared to other fuel-burning vehicles. 
Doesn't put too much strain on the rider's body. 
Save time and cover a longer distance. 
The e-bike battery can power the bike and charge any phone or gadget at the same time.
Ebikes are more economical and convenient than buying and maintaining a fossil fuel-burning motor vehicle. 
48V 18Ah Battery wtth 750W Motor . 28MPH Max Speed
Benefits Of E-bike Than Normal bike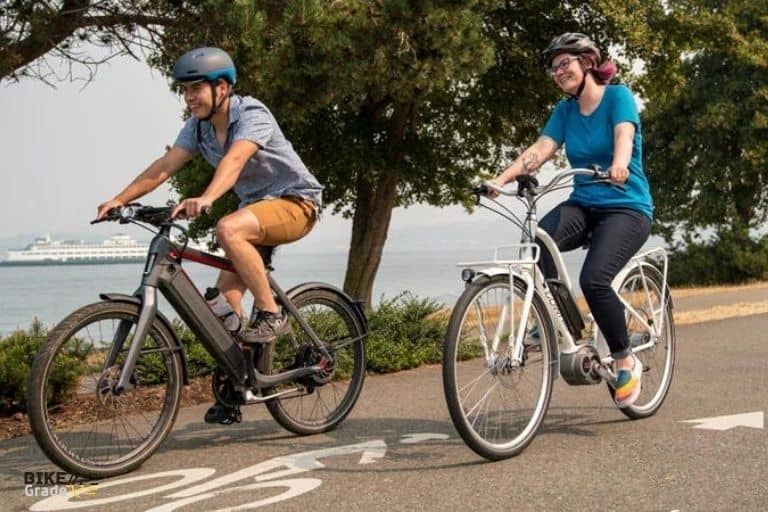 Ebikes provide greater mileage per hour performance. 
Can safely get in car and motorbike lanes and keep up with their speed. 
Relying on the electric power motor to ride is less stamina-draining for a rider. 
Can travel longer distances in a short period of time. 
Powerful motor and suspension make it effortless while riding through bumpy roads. 
Providing extra edge on traction makes it easier to even ride on sandy or snowy roads. 
Throttle-assist motorized electric bikes are great to ride even for people with injuries or disabilities. 
Are Electric Bikes worth it? (watch before buying!)
Why are electric bikes worth investing in?
Electric bikes are worth investing in because of multiple things. Every investment is done to get the best return out of it, and an e-bike can certainly fit in the best economical two-wheeler category.
If you buy a fossil fuel power motorbike or car, you would have no better option but to spend a hefty amount of money every day while driving. There could be several factors like geopolitical disturbances manipulating the price hike of octane, gasoline, diesel, and other fuel.
You would have no control over those matters but with an e-bike, you can easily charge it with solar panels, wind turbines, and other renewable resources.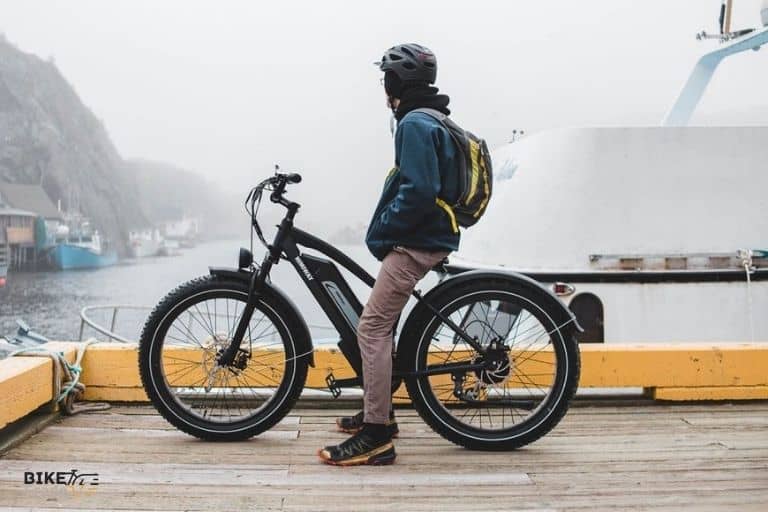 So you are getting free electric power to recharge your e-bike but what about the performance? All classes of e-bikes can maintain a constant speed that is far greater than any regular bike and you can almost compare it with a car and motorbike.
You are covering a long distance in a short time, burning zero fossil fuel, and relying on renewable energy. So your investment in an e-bike was economical, with no extra cost on renting parking space, and saved you a hefty amount of money on purchasing any fossil fuel. It was an environmentally friendly investment, reducing your carbon footprint to a minimum.  
Where are electric bikes most popular?
Countries like the Netherlands, Germany, most of Europe, America, Canada, and almost all the developed countries in the globe are seeing a rise in the popularity of electric bikes.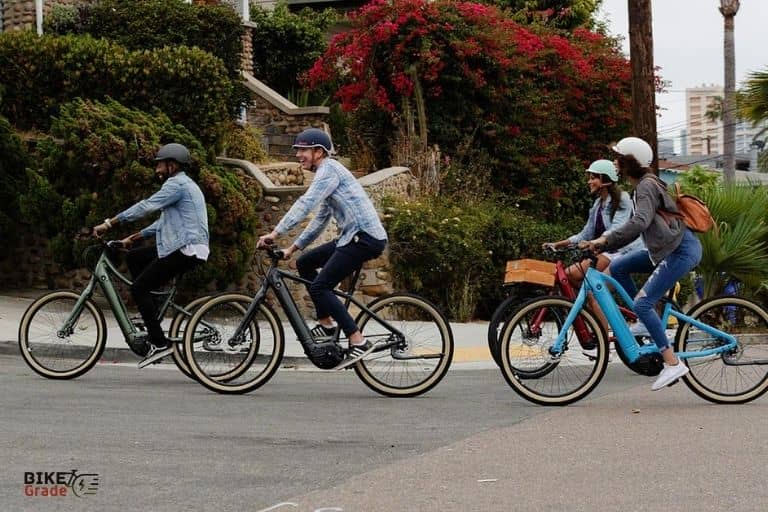 In Europe and North America, most people are conscious about their carbon footprint and ebikes are the most convenient, economical, and compact vehicle to satisfy all their needs. 
How do e-bikes work?
E-bikes are powered by a battery, which is usually located in the frame. When the rider pedals, a motor assists the pedaling by providing power to the wheels. The amount of power provided by the motor can be controlled by the rider using a throttle or assist button.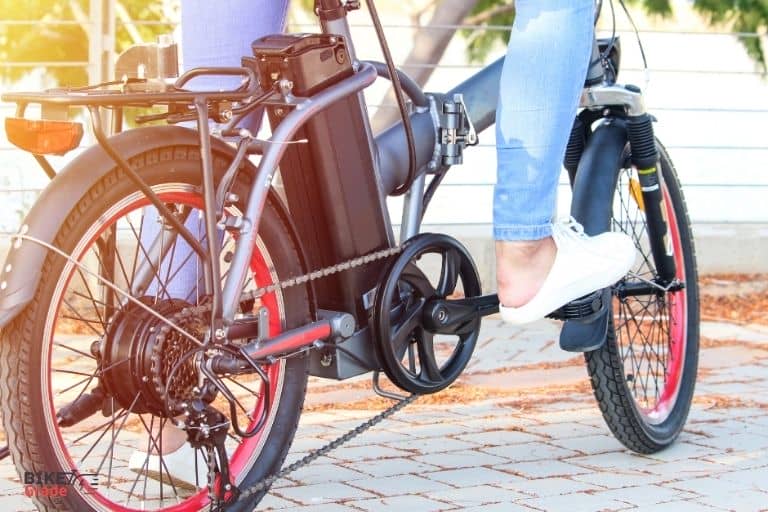 The battery on an e-bike typically lasts for around 40 miles before it needs to be recharged. E-bikes can reach speeds of up to 20 mph, making them a fast and efficient way to get around town or commute to work.
What are the pros and cons of E-bikes?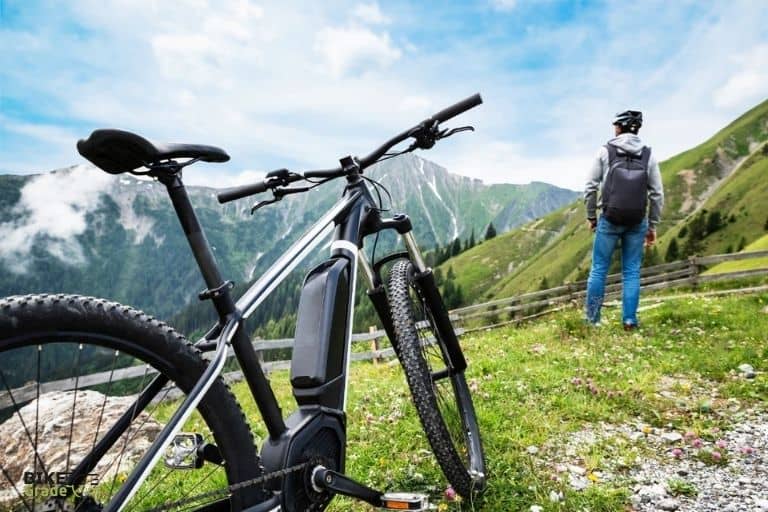 Pros: 
They don't produce emissions, so they're environmentally friendly.
They're cheaper to operate than cars.
They don't require parking, so they save space
They're easy to ride and require little maintenance.
They can be used on bike trails and in other places cars are not allowed.
Cons: 
They can be expensive to purchase.
The batteries can be heavy and add significant weight to the bike.
They may not be allowed on all bike trails or in some parks.
If the battery fails, the bike may be difficult or impossible to pedal.
What e-bikes are good for new riders?
If you're new to e-bikes, it can be tough to know which one is right for you. Here are some things to keep in mind when choosing an e-bike: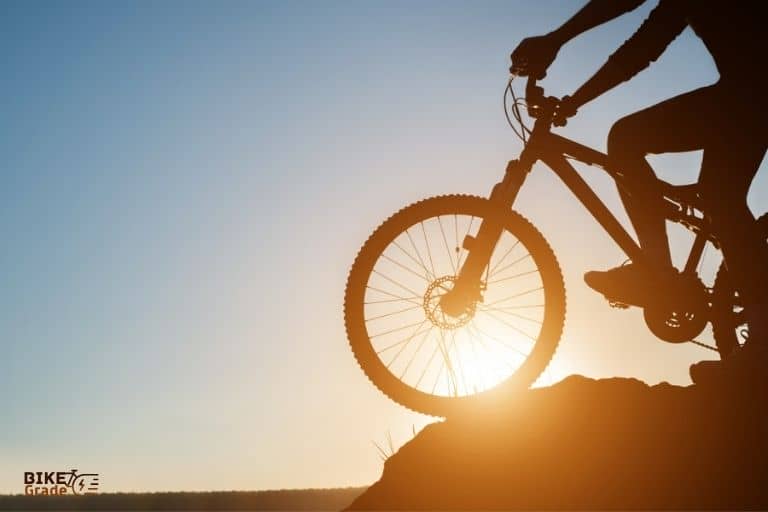 First, think about what you'll be using your e-bike for. If you're mostly commuting on flat, city streets, then a lower-powered bike might be all you need. But if you plan on doing any serious hill climbing or off-roading, you'll need a more powerful bike.
Second, consider how far you'll be riding. If you only plan on going a few miles at a time, then battery life won't be as big of an issue. But if you're looking to commute long distances, then a bike with a longer battery life will be better.
And finally, think about your riding style. If you're the kind of person who likes to take long rides at high speeds, then a more powerful bike might be best for you. But if you prefer slower rides around town or on flat trails, a lower-powered e-bike may be just what you need.
Benefits of Using an Electric Bike
An electric bike can provide many benefits over a traditional bicycle. They are much easier to pedal, especially up hills, and can go much faster. This can make commuting by bike a much more viable option for many people. They are also much more environmentally friendly than cars or buses.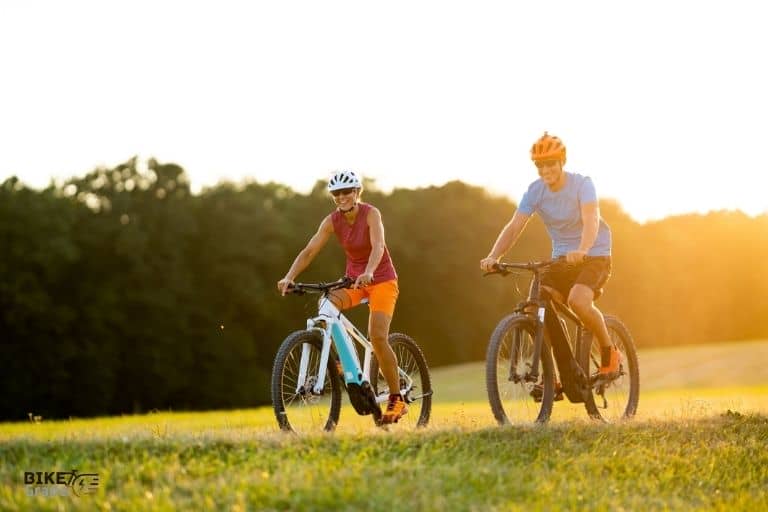 Electric bikes can also be a great way to stay in shape. They provide a low-impact form of exercise that is easy on the joints. And because they are so easy to pedal, they can be used by people of all fitness levels.
You can get where you're going without breaking a sweat
No need to find a place to park
You won't get as tired as you would if you were biking the whole way
Climbing hills becomes much easier
Your range is limited by how much battery power you have
What Are the Pros of Buying a Used E-Bike?
Used e-bikes are often more affordable than new e-bikes
You can find a used e-bike that fits your riding style and needs
A used e-bike may have already been broken in and had any kinks worked out
You can usually find a used e-bike with a warranty
Buying a used e-bike helps to reduce waste and environmental impact
In the market for a new set of wheels? You might be considering buying a used e-bike. Here are some things to keep in mind before you make your purchase.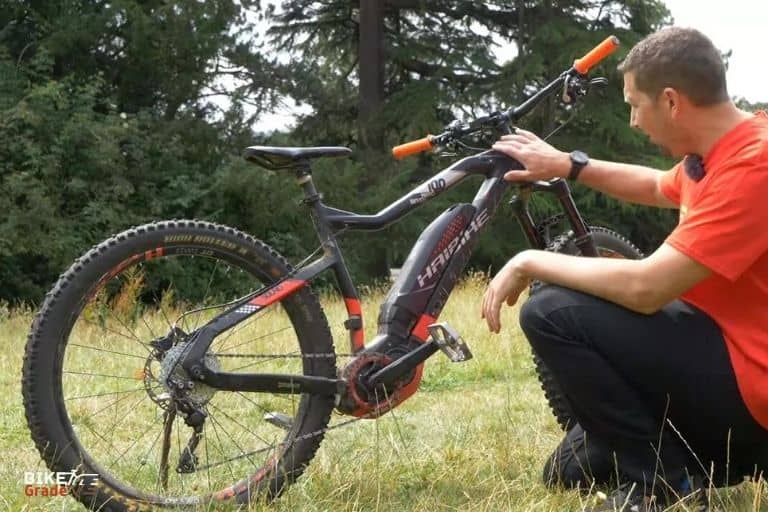 One of the biggest advantages of buying a used e-bike is that you can save money. New e-bikes can be expensive, so if you're on a budget, opting for a used model can help you stay within your price range.
Another benefit of choosing a used e-bike is that you may have more negotiating power when it comes to price. Because the seller is looking to offload their old bike, they may be more willing to accept a lower offer than what they were originally asking for.
Of course, there are some risks associated with buying a used e-bike.
Are electric bikes the future for all?
In the U.S., e-bike sales grew by 41 percent between 2017 and 2018, according to the NPD Group, a market research firm. This growth is expected to continue as more people discover the many benefits of riding an electric bike.
There are many reasons why electric bikes are becoming more popular. One is that they're environmentally friendly. Electric bikes don't produce emissions, so they're much better for the environment than traditional gas-powered vehicles.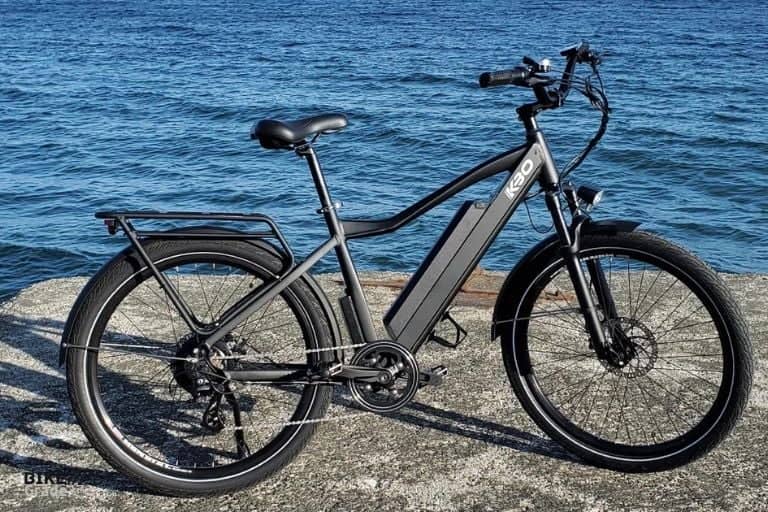 Another reason electric bikes are growing in popularity is that they're easy to ride. You don't have to be an experienced cyclist to ride an electric bike – anyone can do it!
They are much cheaper to operate than gas-powered vehicles.
They emit no pollutants and are therefore better for the environment.
They are very quiet, so they won't disturb your neighbors.
They require no insurance or registration.
How E-Bikes are Changing the Active Travel Business?
In the past decade, e-bikes have become increasingly popular as a mode of transportation. Many cities now have dedicated e-bike lanes and share e-bike programs. E-bikes are also becoming more popular for active travelers, as they provide a way to see more of a destination without getting tired.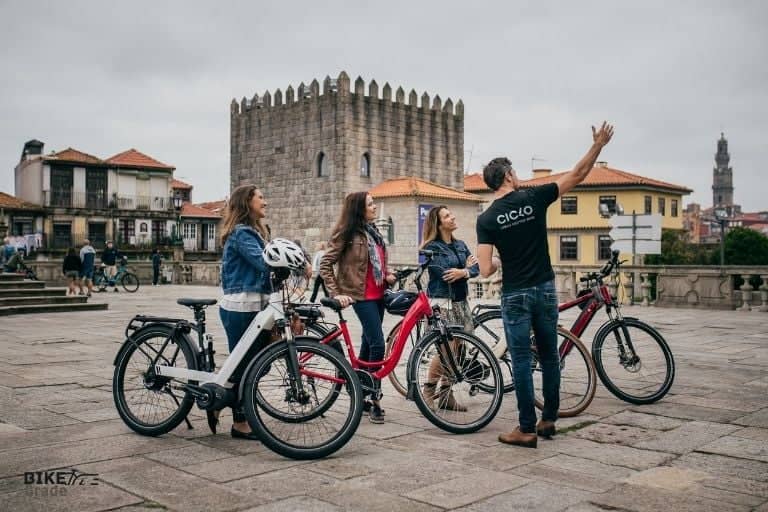 E-bikes are changing the active travel business by making it possible for more people to participate in activities such as biking and hiking. They also allow for longer tours, as travelers can cover more ground without getting exhausted. This is good news for tour operators, as it means that they can offer longer and more varied tours.
Overall, e-bikes are making active travel more accessible and enjoyable for everyone.
E-bikes are a sustainable and eco-friendly mode of transportation.
E-bikes are great for people who want to commute without breaking a sweat.
E-bikes are perfect for hilly areas or long distances.
E-bikes can save you money in the long run since you won't have to pay for gas.
E-bikes are fun to ride!
What To Look For In An E-bike?
When it comes to e-bikes, there are a few things you should keep in mind before making your purchase. Here are a few things to look for in an e-bike: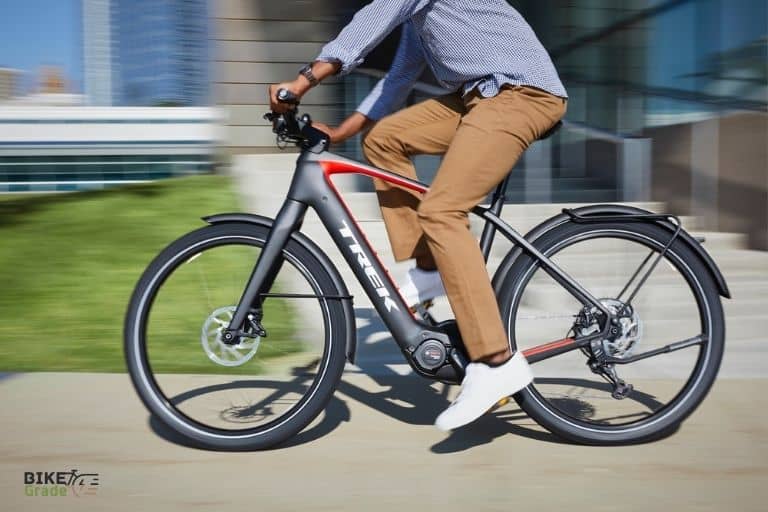 1. Battery life – One of the most important things to look for in an e-bike is the battery life. Make sure to find an e-bike that has a long battery life so you can enjoy riding it for hours on end.
2. Motor power – Another thing to consider is the motor power of the e-bike. You'll want to make sure that the motor is powerful enough to get you up hills and over obstacles easily.
3. Comfort – Comfort is key when it comes to choosing an e-bike. Make sure to find an e-bike that is comfortable to ride, regardless of the terrain you are riding on.
4. Price – Price is always a factor when it comes to e-bikes, but make sure to find an e-bike that fits your budget.
There are many great e-bikes on the market today, so don't be afraid to try out a few until you find the perfect one for you.
Overall, e-bikes are a great way to get exercise and save money on transportation costs. Make sure to choose the right e-bike for you and enjoy riding it!
FAQ
Are Electric Bikes Faster Than Your Regular Bicycle?
Yes, electric bikes are faster than regular bicycles. A regular bike can go up from 12 mph to 15 mph whereas an e-bike can go from 20 mph to almost 50 mph. 
How Heavy Are E-bikes?
On average, Ebikes may weigh (55lbs) 24 kg. Depending on the e-bike class and type, the weight may vary from 44 lbs to almost 100 lbs. 
How Long Do E-bikes Last?
If properly maintained, an e-bike can last around 8 to 10 years. That being said, an e-bike battery may last for 3 to 7 years & the motor, controller, sensors and other parts of e-bikes have different longevity. 
Is it hard to pedal an electric bike?
No, it isn't that hard to pedal an electric bike. However, it might take you some time to get adjusted to the operating process. 
Can an e-bike provide motorcycle skills on and off-road?
Class 3 and class 4 e-bikes may provide excellent performance on and off-road almost on par with motorcycles. 
How far can a 250W electric bike go?
A 250-watt capacity electric bike can cover up to 15 to 20 miles at full charge. 
Conclusion 
Ebike is gonna be a great investment for everyone. You won't have to tolerate the unreasonable price hikes of gasoline, just a solar panel would be enough to charge the e-bike battery. Reducing your carbon footprint, saving money on gas, getting places faster, easy to park, all of these combined make an e-bike a perfect vehicle for you. 
Resources