Fat Tire Vs Regular Tire Ebike: What to Choose?
Fat tire and regular tires both have their pros and cons when it comes to electric bikes. Fat tires offer more traction and shock absorption, allowing users to ride over rougher terrain with a smoother ride. Regular tires are more lightweight and provide more speed and agility while on a bike. Ultimately, which tire is better for an electric bike depends on what type of riding the user will be doing.
Pros of Fat Tires:
Greater traction and stability: Fat tires provide better grip when traversing rough terrain.
More shock absorption: Fat tires reduce the amount of shock and vibration the ridere experiences, adding to the comfort and stability of the ride.
Rugged appearance: Fat tires provide an aggressive, distinct look that many riders prefer for their electric bikes.
Longer tread life: The thick, large surface area of fat tires resists wear and tear better than regular tires, providing superior tread life.
Pros of Regular Tires:
Lighter weight: Traditional tires are generally lighter and more nimble, making them more suited for getting around quickly.
Aggressive cornering: Regular tires provide more precise handling with more agile cornering capabilities.
Superior speed: The lighter weight of regular tires allows for faster acceleration and higher top speeds.
Fat tire and regular tire ebike both have their pros and cons and different applications. Here I will discuss everything that you would need to decide your mind to which one to choose. 
Uses
The first and foremost distinction between fat tire ebike and regular tire e-bike is their uses. Fat tire e-bikes are made for rough and rugged terrain while thin tires are made for regular commuting and hilly terrains.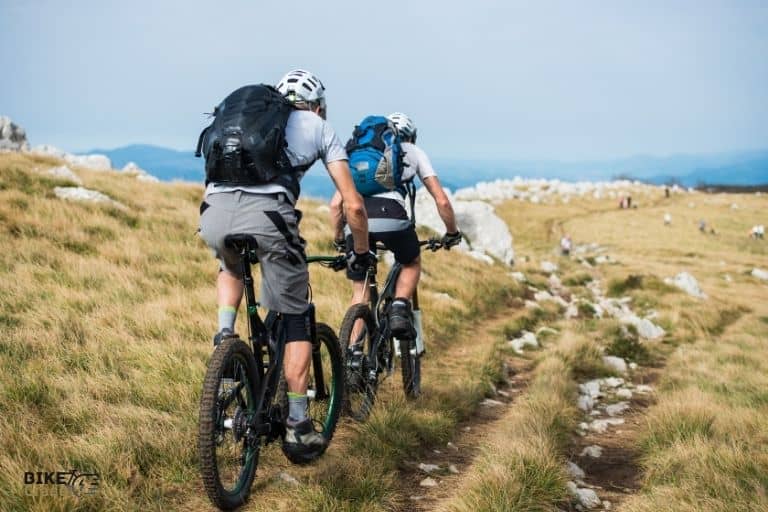 Fat tires don't skid in rugged terrains such as muddy roads, sandy beaches, and snowy roads. So those who are more likely to ride off-road should choose fat tire e-bikes.
On the other hand, regular tires are more appropriate for hilly tracks and regular commuting roads. Unlike the fat tire e-bikes, the thin tire e-bikes are easy to ride, and therefore if you're a regular commuter or a hilly road enthusiast then thin tire e-bikes are only for you!
Assembly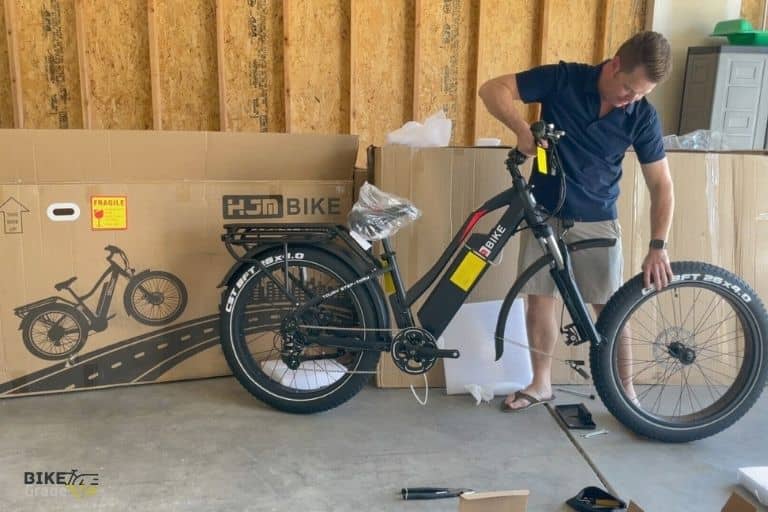 By looking at the size it might seem that a fat tire e-bike is hard to assemble. Oh no! Vice versa! Fat tire bikes are easy to assemble compared to thin tire ones. 
Durability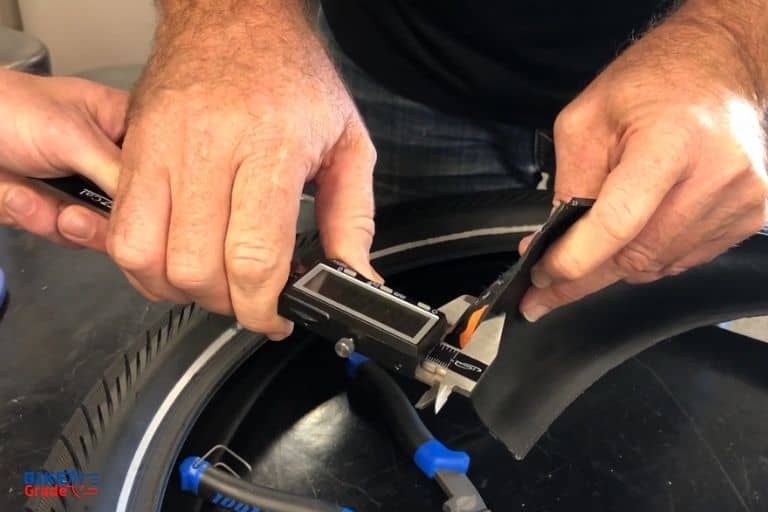 The durability of both tires is almost the same. However, compared to the road condition, fat tires win the race against thin tires in terms of durability. 
Price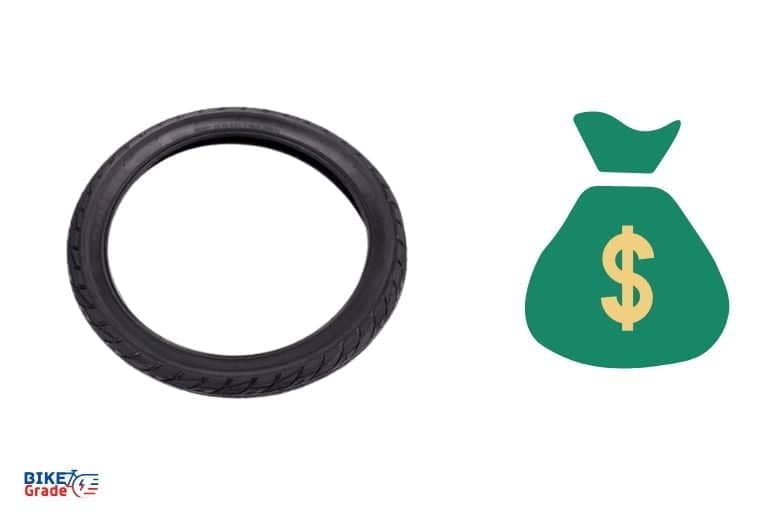 When it comes to price, thin tires are affordable compared to fat-tire ones. So if you're on a tight budget then you can choose thin tire ones rather than fat ones. However, you should reconsider the price if you're willing to ride your e-bike in the toughest terrains. 
DID YOU KNOW !
There are over 11 million e-bikes on US roads and 28 million electric bike riders in Europe.
What Is A Fat Tire E-Bike?
EBike with tire size 4 inches or more are simply called fat tire e-bikes. The common sizes of fat tire e-bikes are 4", 4.5", and 4.8". 
Watch Video: Fat Vs. Skinny Tire Ebikes – Pros & Cons!
What Are The Benefits Of Fat Tires?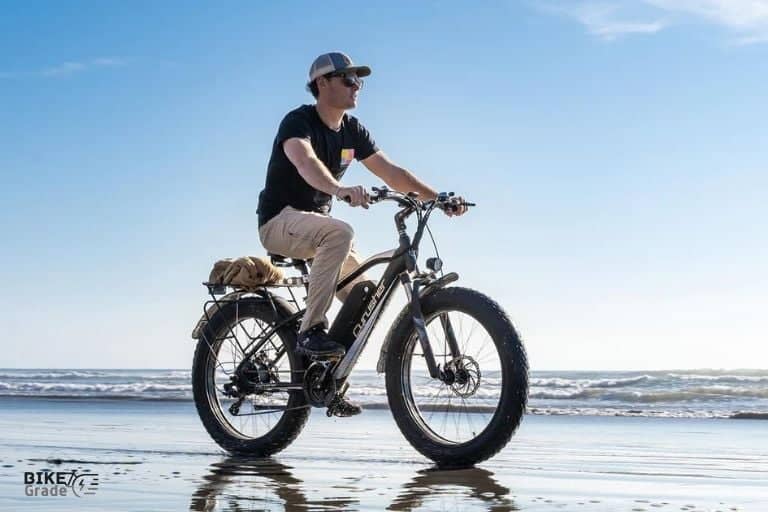 Perfect for any weather and tough road condition
Fat tires are made with shock and vibration absorbency so that it doesn't skid on any type of road and resist bumps. Even if it's snowy, muddy, or sandy roads, you can easily cruise around without any hassle. You will feel like you're biking on a regular track. 
Smooth ride
If you want a smooth riding experience then a fat tire bike is your go-to choice. 
Low maintenance
If you're worried about maintenance costs then worry no more! Fat tire bikes are here to save your maintenance cost. It is so durable that it doesn't need maintenance as often as thin tires. 
Keep you fit
Fat tire bike needs a little bit more effort than thin tires and therefore makes your daily routine more productive. You can buy fat tire bikes just to keep your health more healthy than ever. 
Easy braking
Compared to thin tyre e-bikes, fat tyre e-bikes are simpler to control and brake. 
Aesthetic looking
The look of fat tyres is more aesthetic than thin tyres. 
What's The Downside Of Fat Tires?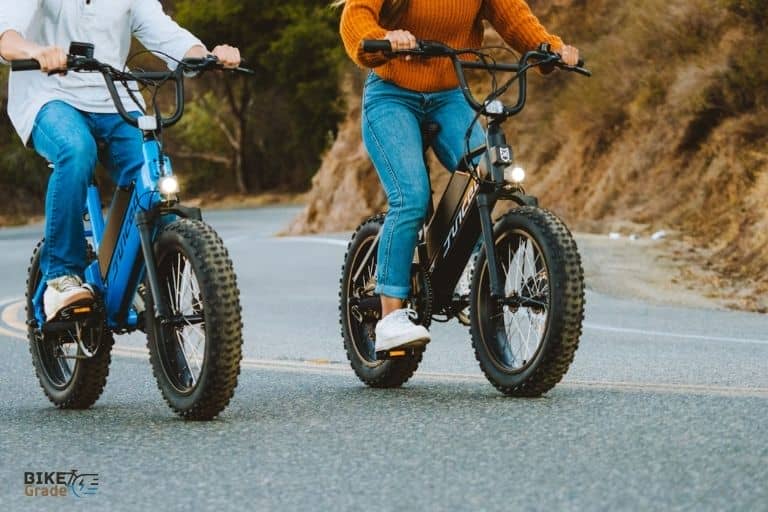 Here are the drawbacks of fat tires e-bike.
The cost of purchasing a fat tire electric bike is more than one with a thin tire. That's because they are made with special rubber. 
Fat tires add to the heaviness of the electric bike and make it more difficult to pedal; therefore require more energy. 
Finding a replacement for the fat tire isn't always easy. 
They're comparatively challenging to repair on the go.
What Is A Thin Tire E-Bike?
3 inches and below tires are known as thin tires. It could be as little as 1.5 inches. 
Pros Of Regular Tire Ebike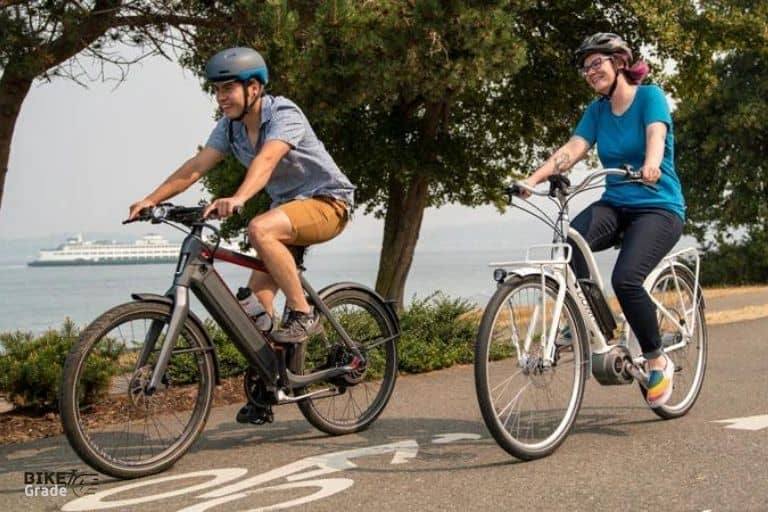 You can easily handle thin tires as well as you can conveniently turn and quickly maneuver the ebike. 
Less weight of the tire makes the e-bike lightweight compared to the fat tire e-bike and makes the journey comfortable. It also allows you to go further with less energy. 
It is cheaper compared to fat tires and also it is a widely available tire. You won't have to lose time finding a replacement if needed. 
You can go faster with thin tire e-bikes. 
 Thin tires are easy to repair.
For storing your thin tire e-bike, you don't need much storage. 
Cons Of Regular Tire Ebike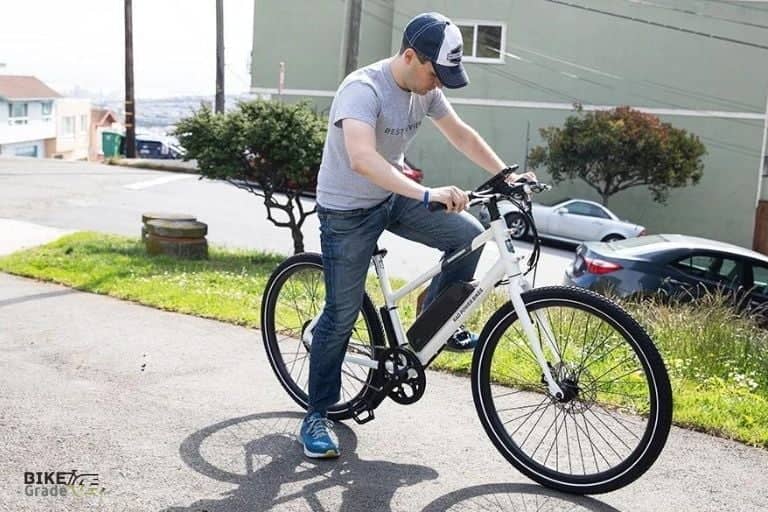 Not compatible with rough terrain such as snowy, sandy, or muddy terrain.
Tear out quickly compared to fat tire bikes. 
Braking isn't as comfortable as fat tire bikes. 
FAQ
Are Fat Tire Electric Bikes Better?
Yes, fat-tire electric bikes are better for almost all terrains.
Are Fat Tire Bikes Better Than Regular Bikes?
Yes, fat tire bikes are better than regular bikes. 
Why Would I Want A Fat Tire Ebike?
Fat tire bikes have shock and vibration absorbency so that it doesn't skid on rough terrains. Therefore, you can buy a fat tire e-bike for a comfortable journey on different terrains. 
Is It Harder To Pedal A Fat Tire Bike?
Yes, it is a little bit harder to pedal a fat tire e-bike compared to a thin tire e-bike. 
Conclusion 
Fat tire ebikes are perfect for tough terrain especially muddy roads, snowy roads and sandy beaches. On the other hand, regular tire e-bikes are perfect for daily commuting and hilly tracks. However, thin or regular tire ebikes are cheaper than fat tire ebikes. So you should choose one according to your riding preference and budget.