Pros And Cons Of Fat Tire E-bikes
Fat tire e-bikes are quickly becoming a popular choice for cyclists of all levels. They're tough, efficient, and perfect for all terrains. But what are the pros and cons of riding an e-bike?
This article will explore both sides of the coin so you can make an informed decision about whether or not this mode of transportation is right for you.
What Is A Fat Tire E-Bike?
The tire is the primary distinction between fat tire Ebike and conventional cycling. Fat tire electric bikes have substantially bigger tires than standard e-bikes. Compared to a standard-width tire, these tires are nearly twice as thick and 2.5+ inches broad, allowing them to travel on more terrain.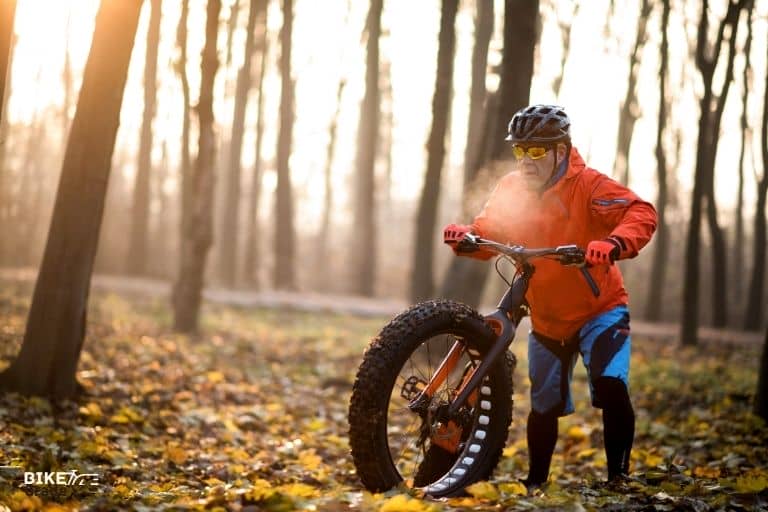 Furthermore, they require thicker heavy rims and a significantly heavier frame. The rim and the frame result in a combined weight close to 10-20 lbs, considerably greater than e-bikes with standard frames and tires. 
The large surface area of the fat tires allows them to adapt to a range of difficult terrains. This gives the rider a pleasant riding experience on highways, woods, sand, coarse aggregates, and even snow. 
Fat tire electric bikes often weigh 10 to 20 lbs more than e-bikes with standard frames and tires.

bikegrade
Pros of Fat Tire E-bike
A big-tire e-bike might be more versatile and practical than a city bike. What you can accomplish with fat e-bikes is limitless.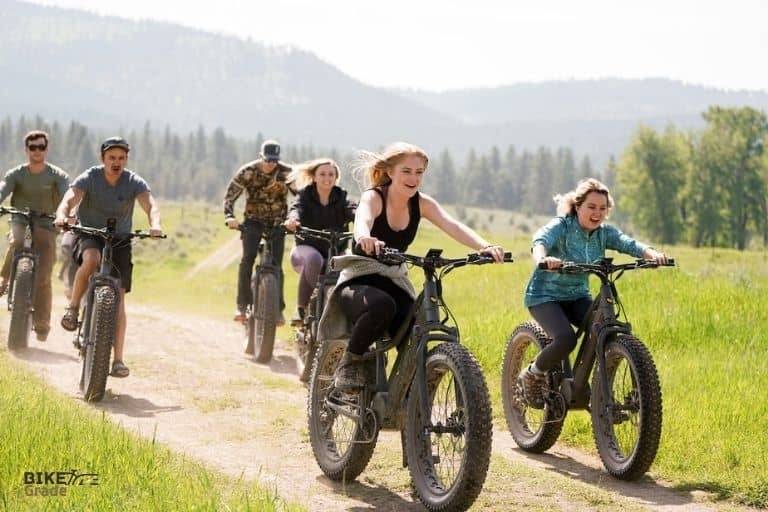 It provides more grip and stability than regular bike tires, making it an excellent choice for off-road. A range of advantages is available as a result of the increased surface area of the tires, including:
Comfortable & Convenient: 
E-bikes with big tires are more comfortable. Fat tires are constructed of elastic rubber that is low in pressure and absorbs many shocks. Riders benefit from increased suspension and comfort when going on various terrains.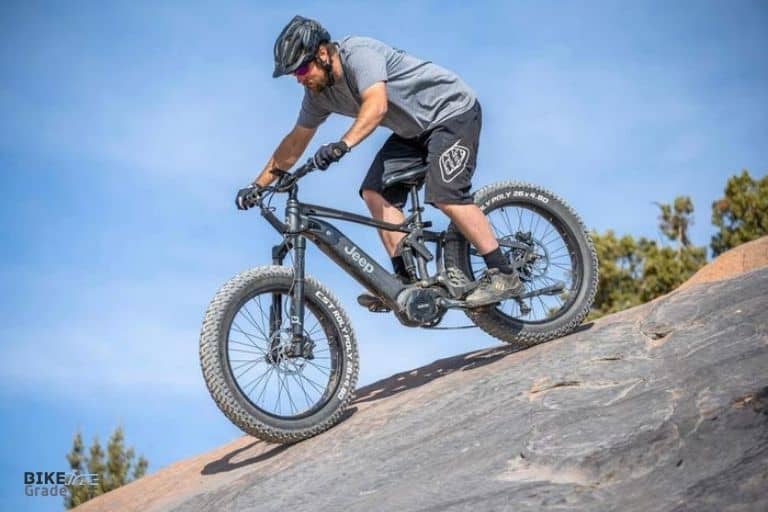 Whether you're a beginner or a seasoned expert, bigger tires provide more stability and confidence to riders.
Protection & Durable:
Since there is more air within, fat tires provide excellent protection. Fat Tire Ebikes have strong bodies, making them more durable.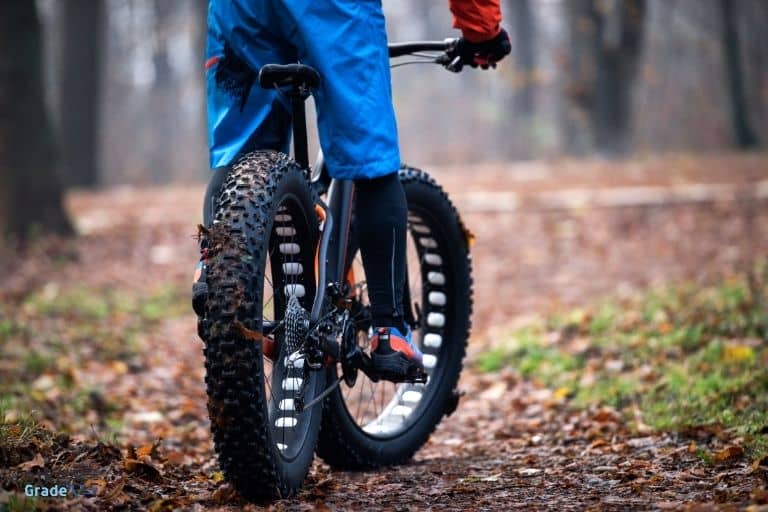 Fat tire e-bikes are unlikely to collide with barriers like wood and are simpler to navigate through rocky routes, making accidents less likely. Due to their thickness, they are robust and suited for difficult roads.
Increased Fitness Levels:
Riders may get in shape by operating fat tire electric bikes. Fat bikes' bigger tires take more energy; thus, riders will work more muscles than on standard e-bikes.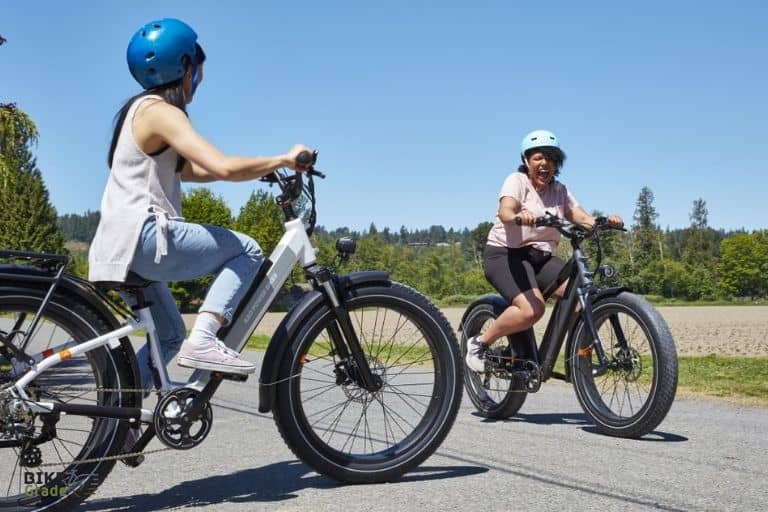 One can get the fitness they need with a fat tire electric bike, whether working out or just riding about town.
Cons of Fat Tire E-bike
Heavy Price Tag:
Fat-tire bikes have expensive components, which affects the price. The additional expense is due to specialized elements like tires, frames, and bearings.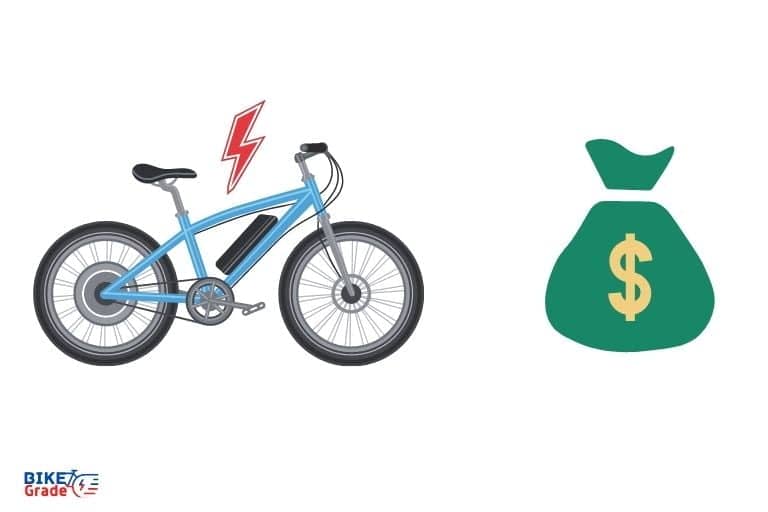 Fat tires are built of durable and lightweight materials, so they are not overly heavy. These sorts of materials are costly. 
Difficult To Find Spare Parts:
Fat bikes have non-standard-width tires, frames, hubs, bottom brackets, and crank sizes.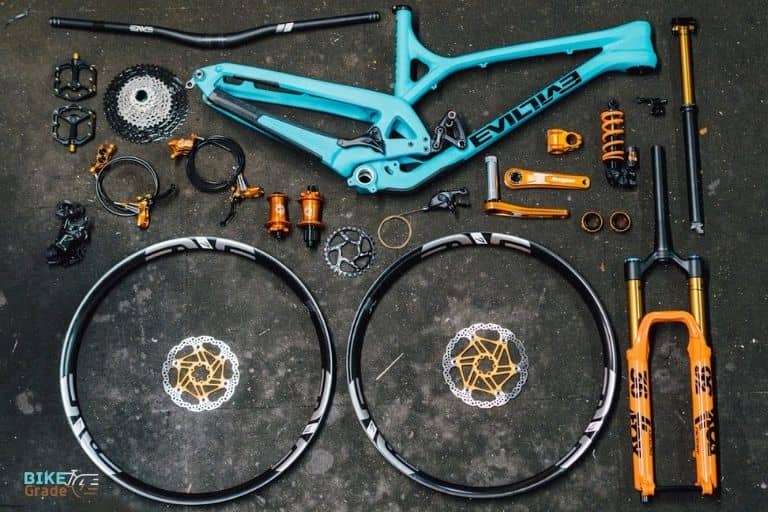 Finding spare components for a fat-tire electric bike might be difficult because these bikes are less frequent. Manufacturers of fat-tire bikes use expensive and difficult-to-find components to create them.
Reduced Speed:
The increased rolling resistance caused by the broad, low-pressure tires significantly slows riders down. Especially when cycling on the road.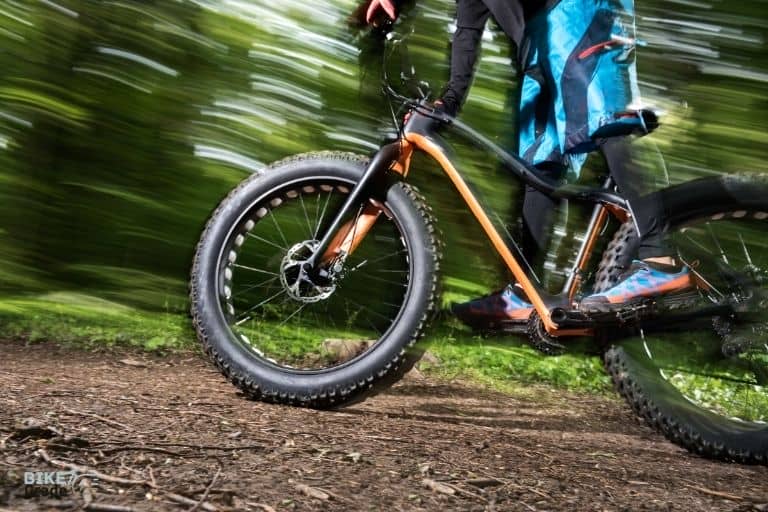 When riding a fat bike, riders cannot accelerate as quickly and maintain a lower average speed. To cover the same amount of distance as a mountain bike, riders will have to invest more time in the saddle.
What Are Some of the Myths Surrounding Fat Tires on E-bikes?
Fat tires on a traditional bike can assist with snow riding, but it's not viable on a heavier electric bicycle. Because of the increased weight of the e-bike, the rider will sink into the snow rather than float on top of it.
Looking at a big tire, it's fairly tough. They appear to be strong, yet the tire size has little to do with their durability.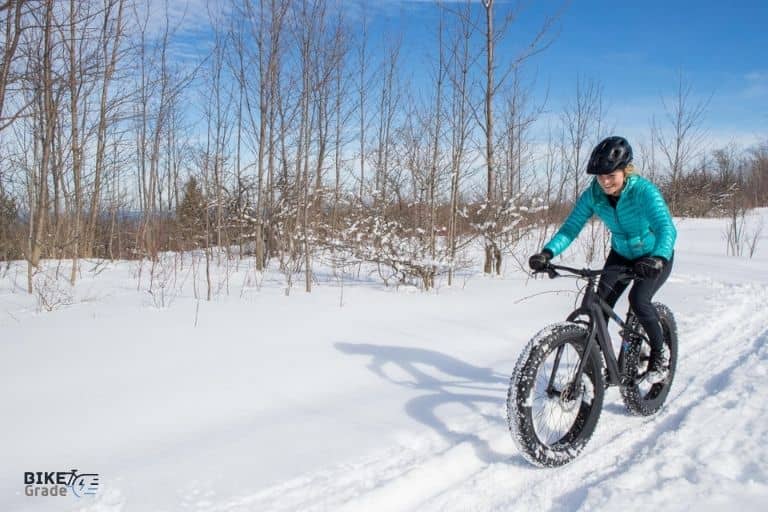 While a fatter tire on the bike may help with sand riding, we will need a lightweight bike. The goal is to disperse as much of the riding weight as possible so floating above the sand is possible rather than sinking into it.
Why do so many Ebikes have FAT TIRES? 5 Things to know
What is a Fat Tire E-Bike Good For?
Commuting is an excellent motivation to get a fat tire bike. If you reside in a city, you probably know how tough it is to move about during peak traffic. Cars are backed up, and buses are frequently delayed.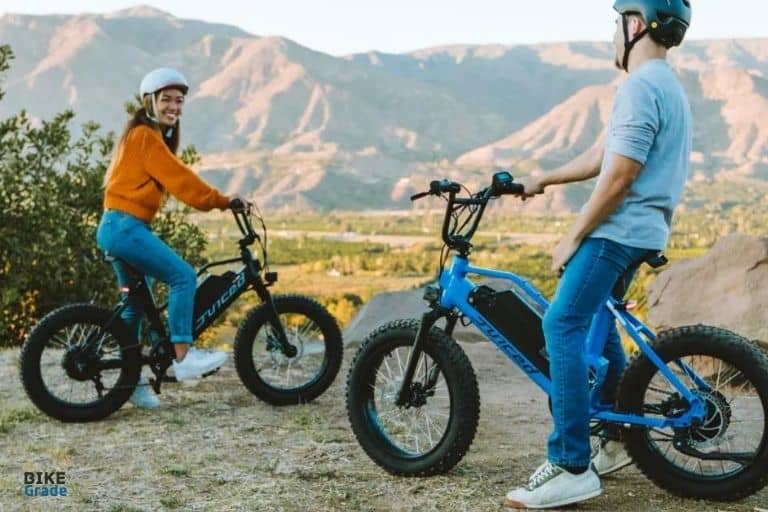 However, a fat tire bike allows you to slip between and within traffic effortlessly. Getting to your destination can be quick. Because their huge tires can withstand tougher terrain, Fat Tire E-Bikes are ideal for city riding.
How Much Do Fat Tire E-Bikes Cost?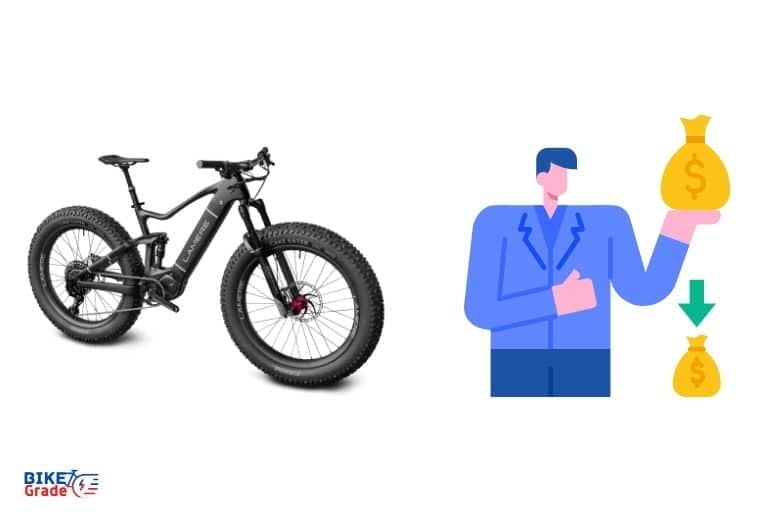 If you want to purchase a standard e-bike for typical riding activities, the price might range from $1000 to $3000. You may enjoy top-grade battery packs, engines, and standard engineering with standard models.
List Of 5 Fat Tire Bike
Mongoose Dolomite Men's Fat Tire Mountain Bike
TROXUS Fat Tire Electric Bike
Freego 20" Fat Tires 1200W Electric Bike
20" Fat Tire Electric Bike for Adult
FAQ
Are fat tires better on an e bike?
Yes, Fat tires are better on an e bike than on regular e-bikes.
Is a Fat Tire bike harder to pedal?
Fat tire bikes are not as difficult to ride as they appear.
Is it better to buy a fat tire ebike or build your own?
It is better to buy a fat tire ebike than build your framework.
Is a Fat Bike Worth It?
Yes, a Fat Bike is worth it. A fat bike may be an excellent investment if you want to ride mostly on rough terrains such as mud, sand, and snow.
Who Should Ride a Fat Bike?
Fat bikes are designed for riders that like traveling across varied terrains, such as snow and sand. One should pedal a fat bike to enjoy the visual splendor of tourist destinations.
Conclusion
High-volume tires enable advanced low tire pressures, which usually results in a smoother ride. The category of e-bikes frequently focuses solely on speed, raw power, a more balanced approach, and gentle motor, especially at low speeds.
Fat bike tires allow riders to tour locations that were previously inaccessible to them. Whether it's a difficult slope, a rocky mountain, or just a bumpy city road, using fat tires on the e-bike allows riders to access it securely with comfort, ease, and freedom.