How Long Does it Take to Charge an E-bike Battery [Tips]
E-bike batteries take around 2 to 6 hours to charge depending on the battery voltage, amperage and charger amp rating. If your battery has higher voltage and amperage then it would take longer. On the other hand, if your battery has lower voltage and amperage then it would take a very little time to be fully charged.  
The amp charger being used also determines how long it will take an electric bike battery to charge. If your charger has a greater amp rating, the charging time is significantly decreased.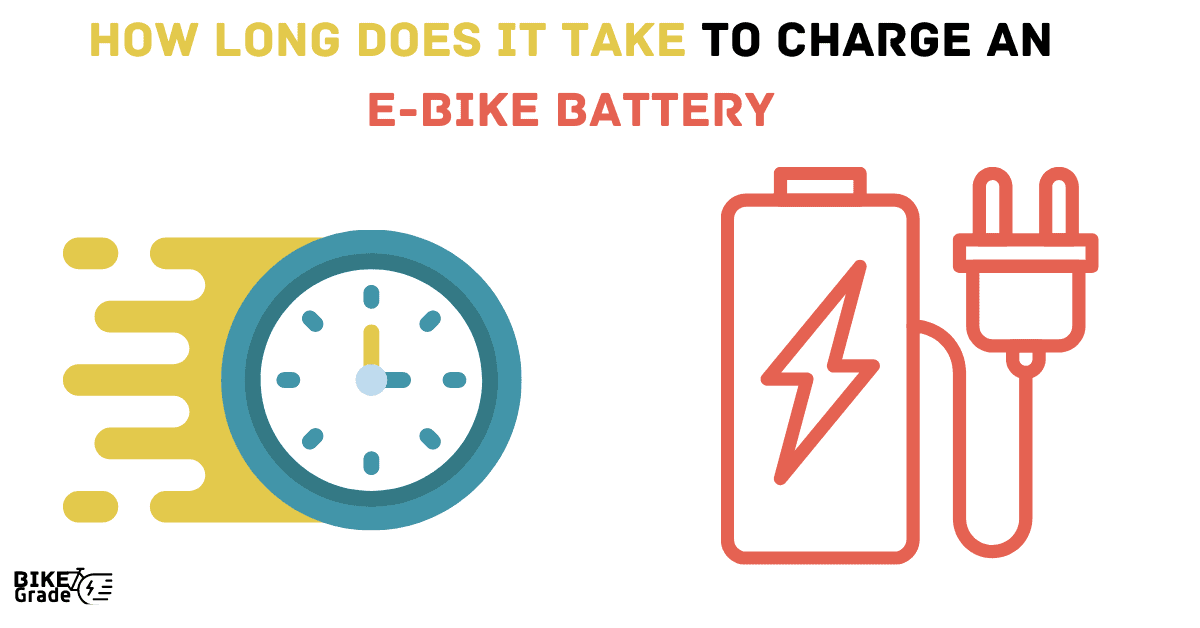 Different Voltage E-bike Battery Charging Time
Over the years, various e-bike battery types have been produced. Lithium-ion batteries currently top the list. I'll use a 48V lithium-ion battery as an example, along with the voltage charge chart and the time required to reach 100%. 
| | |
| --- | --- |
| Voltage(V) | Approximate Time(mins) |
| 32.57V | 120 |
| 33.43V | 135 |
| 34.29V | 150 |
| 35.14V | 165 |
| 36.0V | 180 |
Different Voltage E-bike Battery Charging Time
How Long Does it Take to Charge Your Bike for The First Time? 
Depending on the battery size it takes around 2-6 hours to fully charge a new ebike. However, you should give your electric bike battery at least 12 hours of charge. The prolonged initial charge assists in immediately conditioning the battery by ensuring that current flows through each cell. 
A first charge will condition your battery and enable optimum performance for the duration of its life. Please be aware that before 12 hours, the status light on your charger may change from red (indicating charging) to green (indicating full charge).  Allocate enough time for the initial charge to last 12 hours.
How Long Does a Bosch Battery Take to Charge?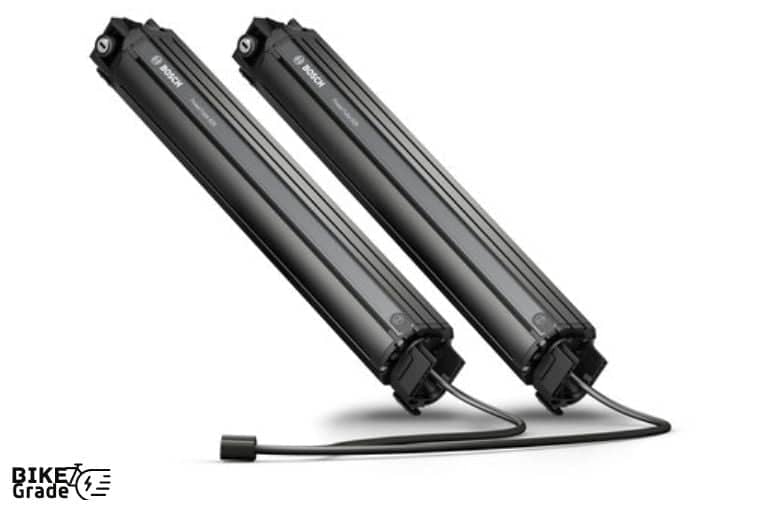 The Bosch e-bike battery charges in between 3.5 and 4.9 hours, depending on capacity. The charging time for a PowerTube 400 battery pack should be around 3.5 hours, and for a PowerTube 500 battery pack, it should be around 4.5 hours.
The PowerTube 625 charges in 4.9 hours similarly. This uses a standard 4A charger. A smaller, lighter, more compact charger is also offered by Bosch, but because it uses a 2A system, charging periods for batteries with this charger are normally roughly twice as long.
How Long Does a Shimano Battery Take to Charge?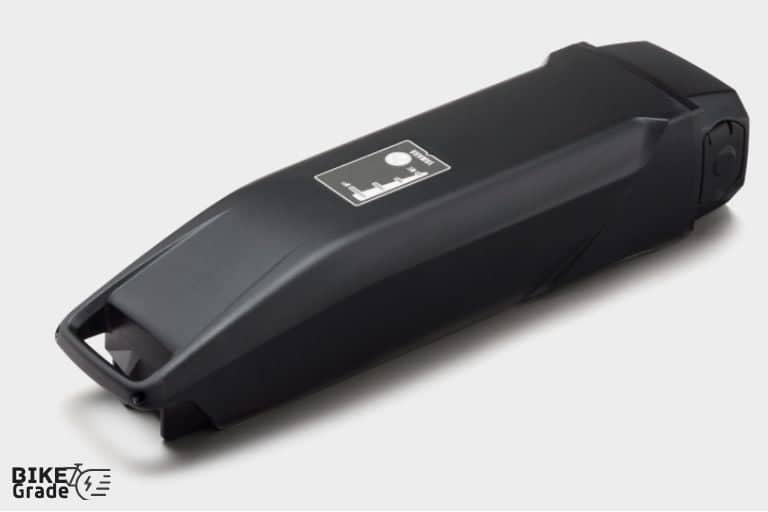 Batteries for Shimano electric bicycles can be fully charged in 5 hours. Shimano cites the Shimano E8000(36V, 14Ah) system as follows: Charging: 5 hours from 0% to 100% / 80% after 2.5 hours. The new Shimano EP801(36V, 17.5Ah) battery takes around 6 hours with an EC-8004 charger.
How Long Does a Yamaha Battery Take to Charge?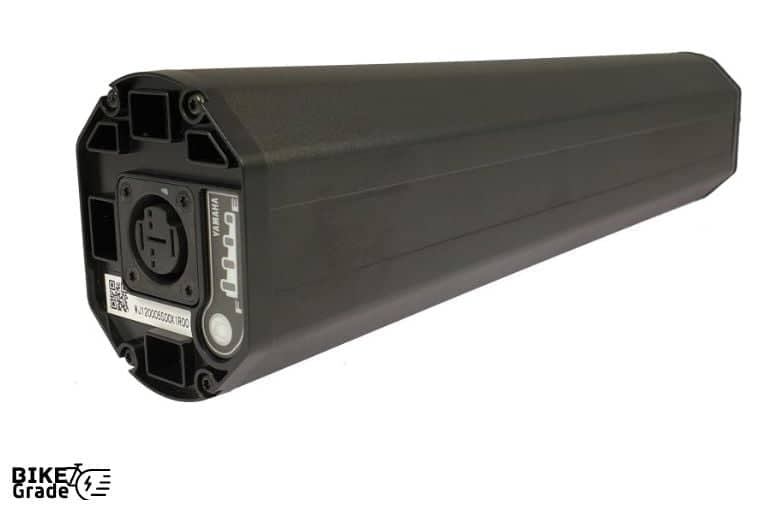 Yamaha electric bike batteries are available in two sizes, 400Wh(36V, 11Ah) and 500Wh(36V, 14Ah), similar to Bosch. The Yamaha charger that is used by the system is only one kind. The 400Wh battery will charge from flat in about 3.5 hours, while the 500Wh battery will recharge in 4 hours. Both on and off the bike, the Yamaha battery can be charged. 
In both situations, it charges from the same port. Again, the Yamaha battery will recharge much quicker because it doesn't need a slow part charge when not charging from zero.
When Should  You Charge Your E-bike Battery?
Preferably, you should charge the battery when it's between 30%-60%. You should alternate between these two values when charging your bike's battery. It is not advisable to completely discharge the battery of your electric bicycle. At least not as frequently.
Try to follow the 30%-60% alternating rule. Regular charging is necessary to extend the life of lithium-ion batteries, which are frequently found in electric bikes. You now have yet another good reason to ride your e-bike more frequently.
How Does E-bike Battery Charger Affect the Charging time?
We all know how much a quick charge is appreciated, and the thought of charging an e-bike battery in an hour is intriguing. If you have a battery with a 48V/10A rating and a 2A charger, the battery will take 5 hours to fully charge (10/2 = 5 hours). Therefore, you can get a charger with large amperages, such as 3 or 5 amperes, if you want to speed up the charging process.
However, charging a battery too quickly is difficult for the battery and will reduce its life expectancy. Battery fast charging can be a fire hazard in extreme cases. I strongly advise you to stay with the slow charger that comes with your pack and do not go for a  fast charger if you are new to e-bikes and lithium batteries. Your pack will benefit from this by being safer and healthier.
What Is the Cost of Charging an E-bike Battery?
You'll need three pieces of information to determine how much it will cost to charge an electric bicycle. You can also figure out your battery's cost of charging manually:
Voltage of the battery
The battery's amp-hour
Your area's electricity costs
You need to be aware of your battery's voltage and amp-hour rating. If it isn't listed, look it up online, in the manual, or contact the manufacturer. To find the electrical rates in your area, search online. If you are having trouble locating it, get in touch with your neighborhood power provider or check your electric bill.
To get cost per charge:
Multiply – Battery voltage * Battery amp-hour = Watt-hours(Wh)
Divide – Watt-hours / 1000 = Kilo-Watt-hours(KWh)
Multiply – Kilo-Watt-hours * Your area's electrical costs
Should the E-bike Battery Be On Or Off When Charging?
It's important to turn off your motor when charging your electric bicycle. If the motor is left running, it will not only take longer to recharge your battery but the constant draining and recharging are also very likely to result in improper charging and even battery damage. 
FAQ
What is the lifespan of an e-bike's battery?
Typically, 2-4 years; however, maintenance, storage, and frequency of use will all directly impact your battery's lifespan.
Can I charge the battery up to 100%?
That is not a good idea! The longer the battery is charged to 100%, the faster it degrades.
How long does it take to charge an e-bike battery?
It would take approximately 3.5-4 hours to charge a battery from flat to 100%.
How much electricity does it take to charge a battery?
Depending on the battery's capacity, it usually takes 500-800 watt-hours.
Conclusion
Finally, charging an e-bike works in a manner similar to that of charging a phone or a laptop. Furthermore, it's crucial to remember that charging times vary depending on the kind of charger you're using, the size, and the capacity of your battery.
Resources