Why Is My Ebike Battery Not Charging? [ Solved]
Although you can ride an e-bike without a charged battery, its clunky and heavy frame can make the job difficult. It's crucial that your e-bike battery accurately charges unless you have to push your pedal hard and miss the point of buying an e-bike. So, let's examine why your e-bike battery is not charging and how to fix the issue yourself!
Why Is My Ebike Battery Not Charging?
Your e-bike battery may not be charging because of no electricity flow through the outlet, switches, a bad charger or charging port, a fully discharged battery, loose connection, dusty battery connectors, or faulty BMS.
These are the most common issues with ebike that are not charging. You should troubleshoot for all the possible reasons and fix them accordingly. 
How to Troubleshoot a Battery That's Not Charging
If your battery is not charging, don't panic and go to buy a new one. Yes, you may need to replace your battery, but many times, doing a few simple troubleshooting steps will save you a ton of money and get your battery back to work. Here's a list of possible issues and how to fix them.
Check Electric Outlet
Check Switches
Bad Charging Port
Check the Charger
Clean Your Battery Connectors
Loose Connections
Fully Discharged Battery
Test Your Battery Voltage With Multimeter
Check the Battery Management System (BMS)
Here is our suggested tool for you:
Up to 600V AC/DC voltage, 10A DC current and 2 ohm resistance
1. Check Electric Outlet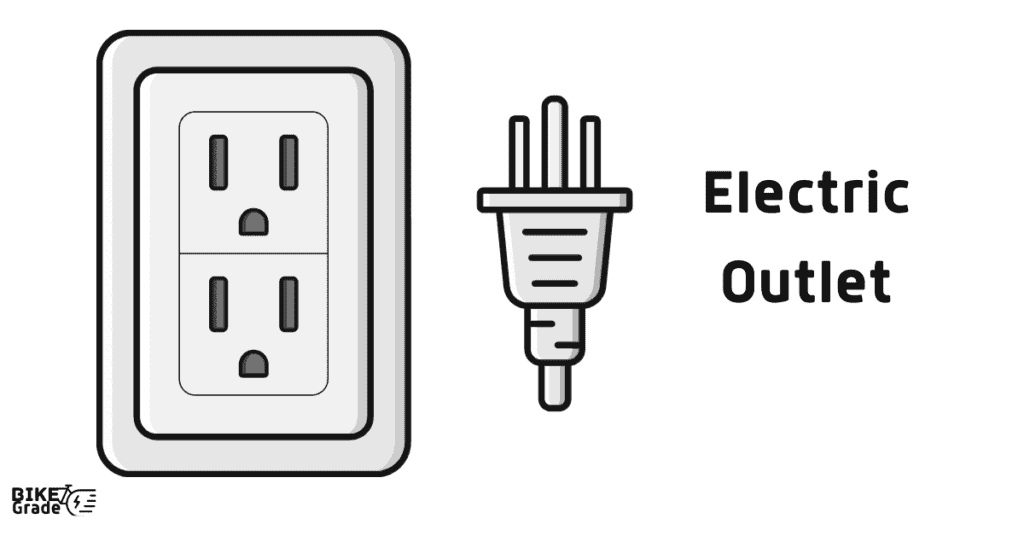 Your bike won't charge if you plug it into an outlet that isn't supplying power. Before taking other measures, take a moment to ensure your wall socket is supplying standard power. If the indicator on your charger doesn't blink after plugging in or the outlet doesn't work with other electrical appliances, the outlet is not supplying electricity.
2. Check Switches
There are switches integrated into many batteries and chargers that serve various functions. Sometimes the incorrect placement of one of these will prevent your battery from charging.
Chargers typically contain a switch that enables them to switch between electricity from the US and other countries. Your charger won't function properly if this toggle is set to the incorrect mode. Take a moment to verify that this is accurate.
3. Bad Charging Port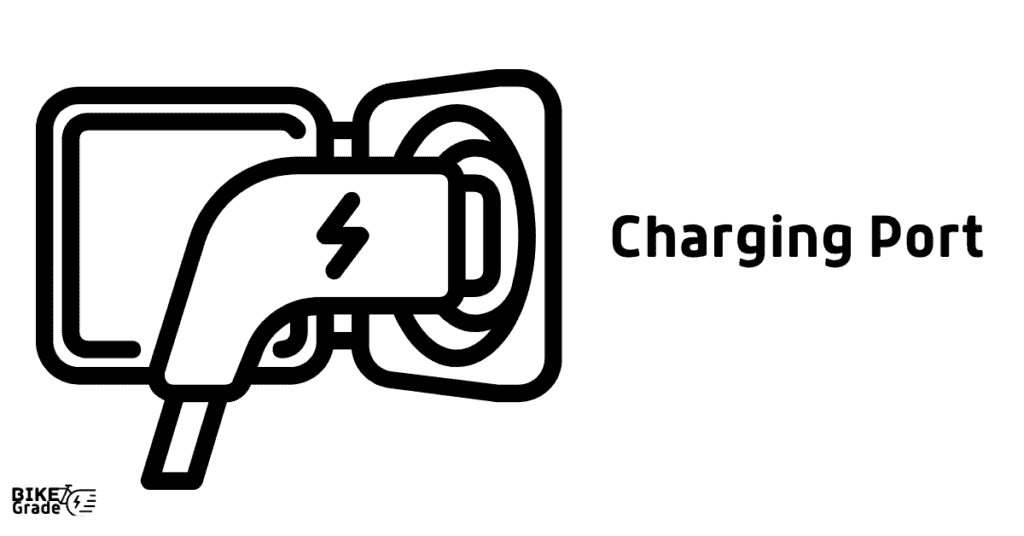 A bad charging port can prevent charging. You can use a multimeter to check the voltage of the charging port. If it doesn't show regular voltage, your charging port may be not working.
You can remove your battery from the e-bike and try charging it. If it begins charging, from now on, you can charge it away from the e-bike.
4. Check the Charger
Most of the chargers come with an indicator light indicating whether the charger is working. If the indicator is not blinking after you plug it into an outlet, the charger may malfunction.
You can check the voltage output of the charger with a multimeter or voltmeter. The battery charger is probably flawed or defective if the output is zero or lower than the charger's rated voltage.
5. Clean Your Battery Connectors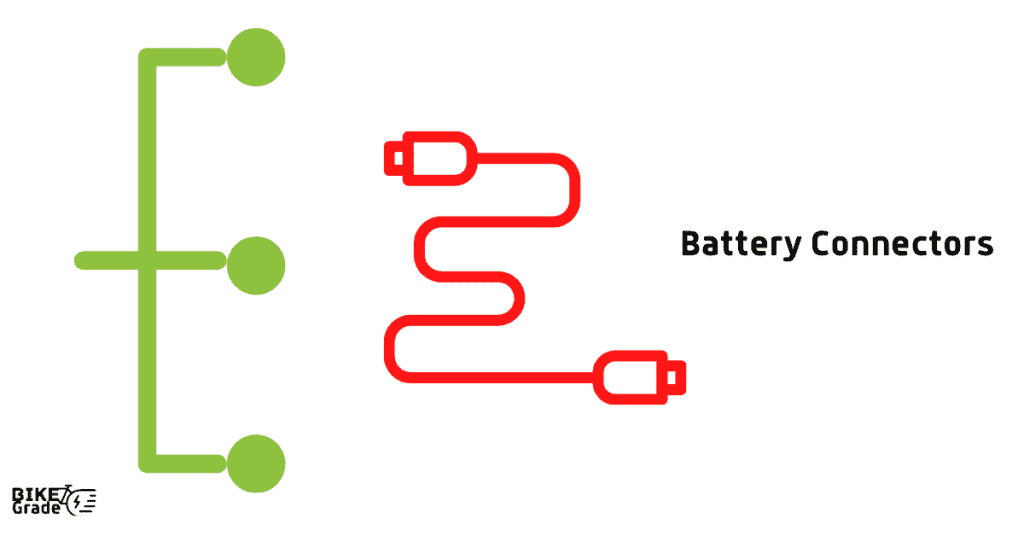 Dusty connectors might cause charging issues. Never forget to clean the battery connectors. By doing this, the chance of short circuits and battery damage can be reduced. It is suggested to wipe off the bike's battery mount connectors with a cloth.
6. Loose Connections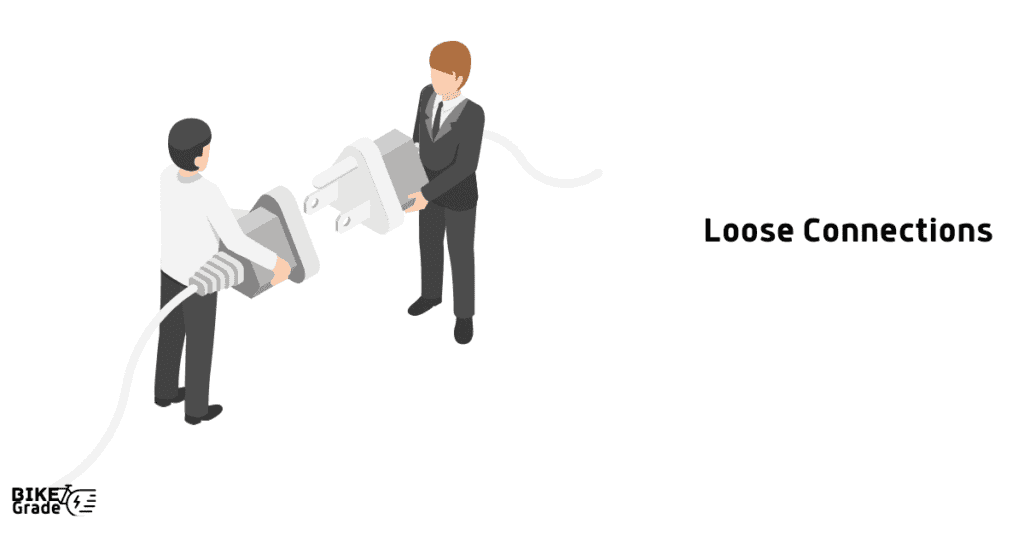 A loose connection will hinder the electricity's flow and prevent the battery from charging. This is a problem with custom bike kits because a large portion of the kit's components is produced separately before being assembled by the user. 
7. Fully Discharged Battery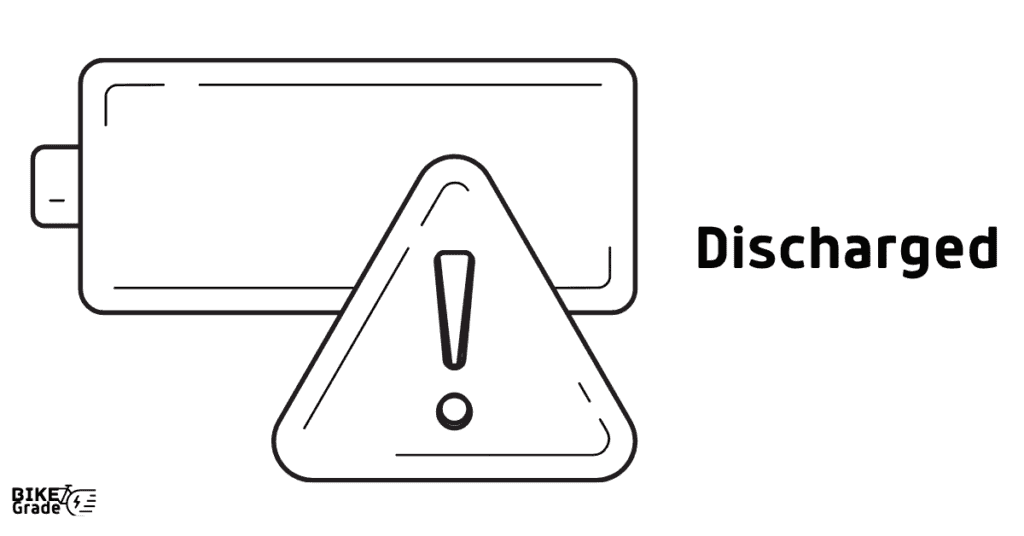 E-bike batteries are manufactured to store a small amount of charge in cells. If you fully discharge your battery, it might be a little bit challenging to get it running again.
You can "jump-start" a fully discharged battery by giving it a quick charge via the discharge port or a high voltage charger for larger batteries.
It can be worthwhile looking into these techniques if you are confident about what you're doing unless it is always advisable to leave things like this to the experts.
Keep in mind that charging your battery via the discharge port is not good. But in the case of 'Jump-Start', you're not fully charging your battery, you only need to do this for a few seconds.
8. Test Your Battery Voltage With Multimeter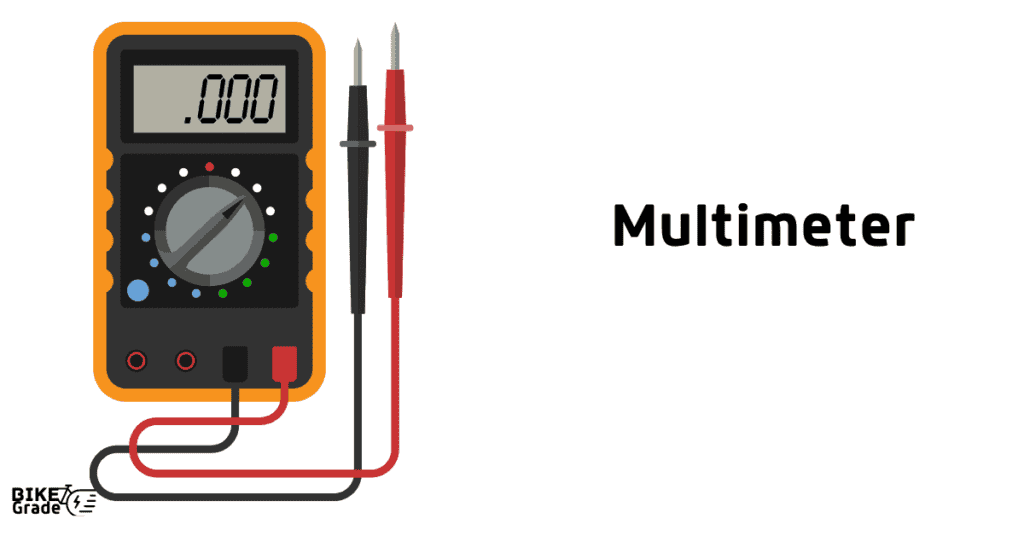 You can directly check the voltage of your battery with a multimeter.  If you have a 36v battery, then the ideal range for your meter to indicate is between 28v and 36v.  If the reading is not in this range, it means that you lost the battery forever!
9. Check the Battery Management System (BMS)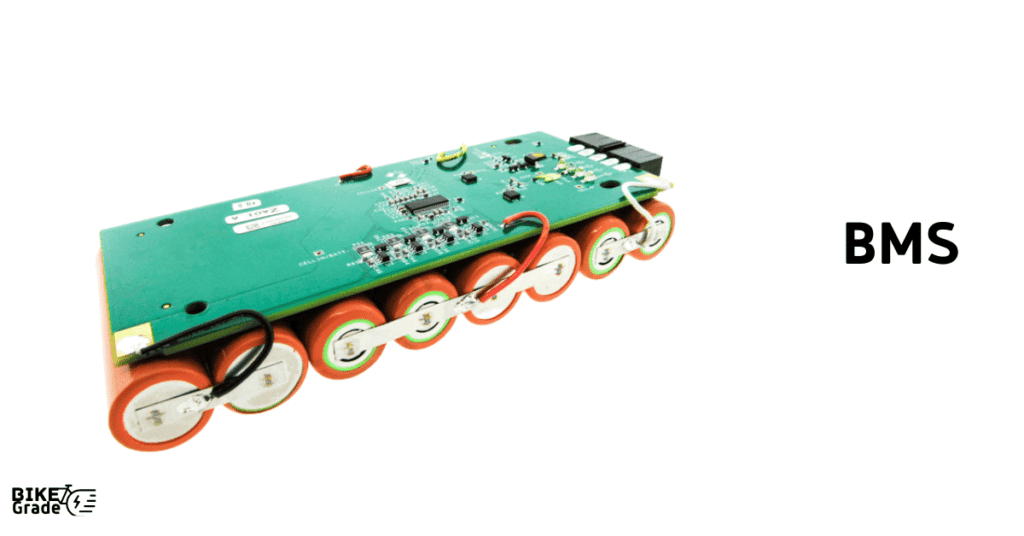 If your charger and battery function properly, your e-bike battery charging problem may occur due to the battery management system (BMS).
The BMS regulates the battery's charging and discharging balance and protects the battery from probable damages. It will prevent the charger from activating your battery if it is dead.
A faulty BMS may be to blame if the battery drains quickly and empties while the bike is not in use. If you are capable enough, you can replace the BMS. But battery manufacturers recommend not to do that and bring it to a professional.
How Do I Know If My E-bike Battery Is Charging?
The LED light indication on your battery charger has a state-changing function based on the bike's battery level. In most circumstances, it will change from red to green after the battery is fully charged.
Nevertheless, some chargers turn off the LED light once the battery is charged. In either case, the key benefit is that you'll be able to monitor the battery's charging process.
What to Do if Your Battery Is Damaged?
After troubleshooting the issues, if you find that your battery is completely damaged then you have nothing to do but get a new battery. Also don't forget to recycle the damaged battery in a proper manner.
Common E-bike Battery Problems and How to Fix Them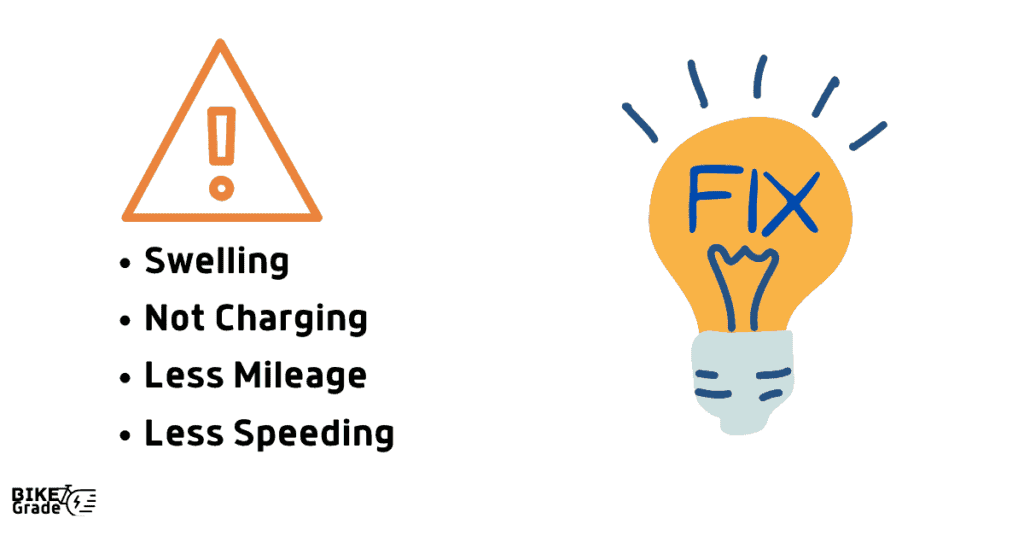 E-bike batteries are made to last, but if they aren't properly maintained over their lifetime, they could still fail. There are a few potential causes of your e-bike battery issues, such as:
Swelling
Not Charging
Less Mileage
Less Speeding
1. Swelling
A swollen battery on an e-bike can be a symptom that the battery overheats during use or charge. No matter what kind of battery it is, it must be removed from the bike and replaced with a new one.
2. Not Charging
Several factors can cause the charging issue that I already discussed with you. If it's an electric outlet, loose connection, or voltage problem, you can troubleshoot easily. But some reasons are hard to troubleshoot by yourself, and you need to go to an expert.
3. Less Mileage
The physical meaning of an e-bike battery's lower mileage is that it has a shorter range than anticipated. If you get less mileage, you should check your charging cycles. Because as the battery ages and goes through more charging cycles, it slowly degrades, permanently lowering a battery's ability to store or provide energy. 
4. Less Speeding
If you're not getting enough speed, you must ensure sufficient battery power since your electric bike can also switch off due to a low battery. Also, ensure the cables on your electric bike are not strung together carelessly. 
The Do's and Don'ts of Battery Charging
Some do's and don'ts to keep in mind when charging your battery are the following:
Don't charge your e-bike battery right after riding. Give it time to cool down.

Don't leave your battery on the charger for a long time.

Don't charge your battery via the discharge port. 

Don't charge the battery under freezing conditions.
Conclusion
In conclusion, it may be worthwhile to troubleshoot your battery before replacing it if it isn't charging. In most cases, the power outlet, charger, or connection may be the cause. Unfortunately, there are situations when the battery is the problem, and you may need to replace it.
FAQ
Can I Use a Different Type of Charger With My E-bike Battery?
No, you can't use different chargers for your ebike. You must use the manufacturer provided charger to keep your battery health in a good shape.
I Ride in Very Cold Conditions During the Winter. Will This Affect Battery Life?
The range of your battery can be affected by cold weather. If you ride your e-bike to work in the winter, you need to charge your battery more frequently because Li-ion batteries discharge more quickly in the cold.
How Often Should You Charge Your Electric Bike Battery?
Ebike batteries are recommended to charge when their charge level is between 30% to 60%.
How to Prevent Charging Error on Bosch Ebike?
Regarding the charger's input and output voltages, you should exercise caution. Maintain the voltage at the optimum level. Don't charge it for too long to avoid short circuits.
Should I Charge My Bosch E-bike After Every Ride?
You can charge your Bosch e-bike after every ride. But it's recommended to charge your e-bike when its charging level is between 30%-60%.
Also Read
When to charge ebike battery
how do i know when my ebike battery is charged