How To Carry Spare E-bike Battery [Brilliant Ideas]
The simplest way to transport an extra electric bicycle battery is using a rear rack that mounts over your back wheel. This is the ideal choice if you need to transport extra batteries or any other equipment on your travels. Additionally, you can purchase one that fits snugly in the triangle of your frame. Carrying extra e-bike batteries can be done in an e-bike frame bag in a variety of ways. Let's see some more ideas in detail.
1. Frame Mounted Bags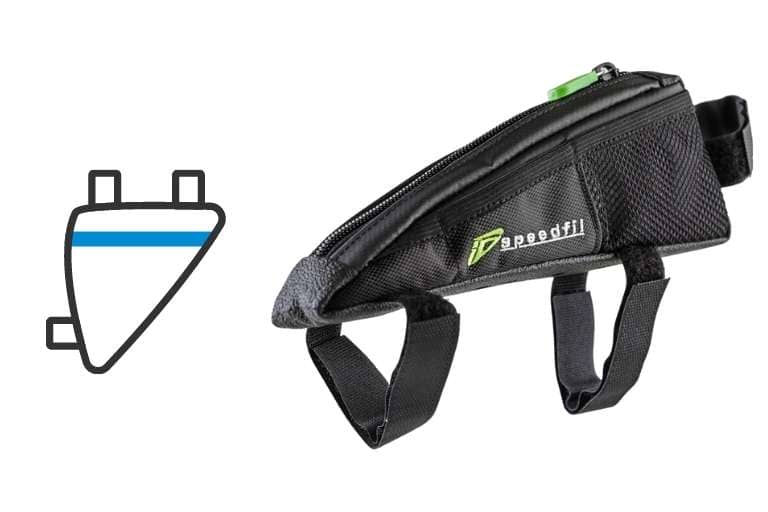 If the top frame is free, frame bags are among the most popular options for carrying a second battery. Four connecting points on the bag aid in evenly dispersing the weight of the battery over the frame. If at all feasible, seek for a model that is water-resistant. 
2. Rear Seat Packs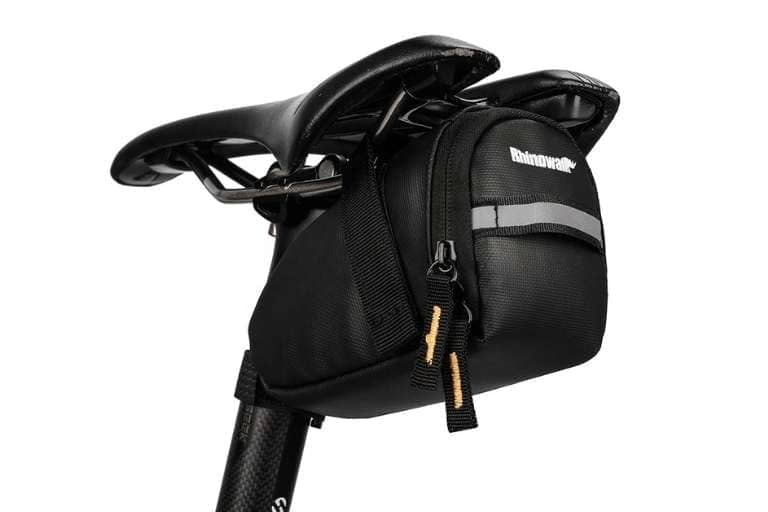 As they are waterproof and simple to remove, rear seat bags are another preferred option.  It makes sense for additional weight to be placed there because it is so near to the rider's main weight. Particular attention should be paid to the size and load capacity of seat packs.
3. Rear Racks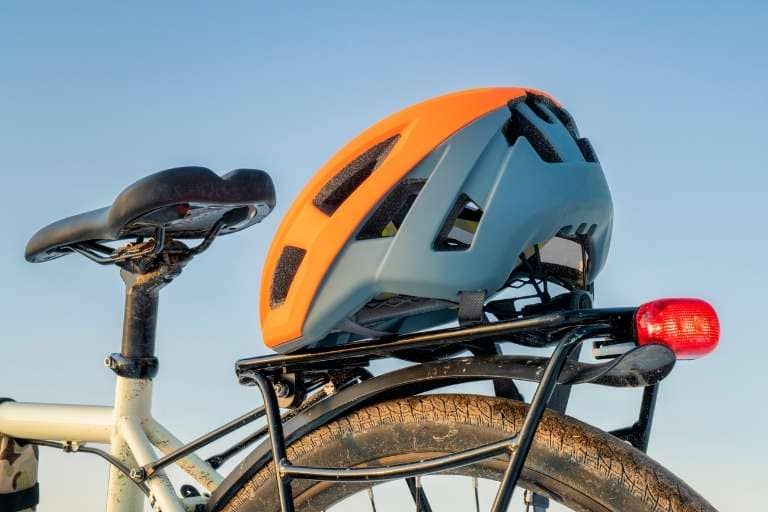 For e-bikes, there are specific rear-mounted racks that can hold two extra batteries in some cases. If you have more items to carry, the elevated platform's additional luggage space may be helpful. The batteries are fixed in the middle, and it is possible to quickly remove them, which is quite useful.
4. Backpack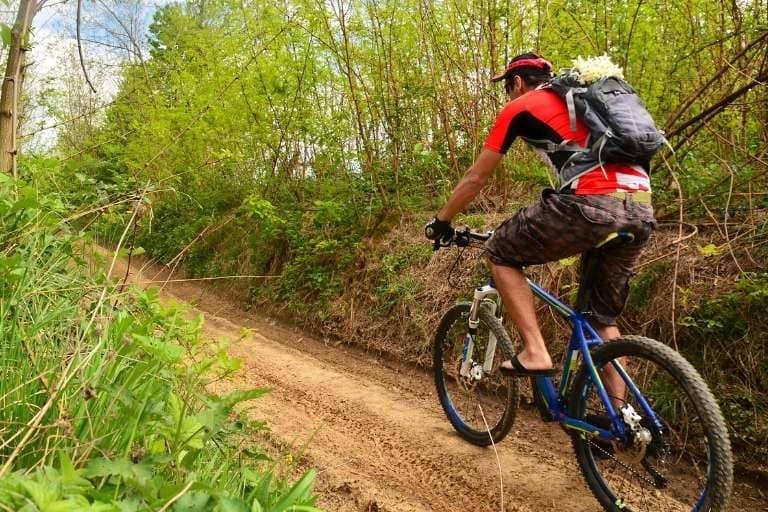 If you already have a backpack, these packs may be an alternative. You should first make sure that the e-bike backpack you plan to buy has enough space for your battery before making the purchase.
An appropriate fit is essential when selecting a backpack. If you're considering strapping a 3 kg battery to your back for an extended amount of time, you should take the battery out for a test ride.
Best E-Bike Spare Batteries
AW, JOYISI, and a few other top electric bike battery manufacturers are among the best to purchase as spares. These companies are renowned for producing high-quality, long-lasting, and reliable electric bike batteries.
Best E-Bike Spare Batteries
What Are the Benefits of Carrying a Spare E-bike Battery?
Check out the advantages of having an extra battery for your e-bike below.
Your ebike will be more stable if the spare battery is mounted to the rear rack.
Effective When Touring Rural Areas
While on a tour, having a backup battery will prevent you from exerting too much effort while pushing or pedaling.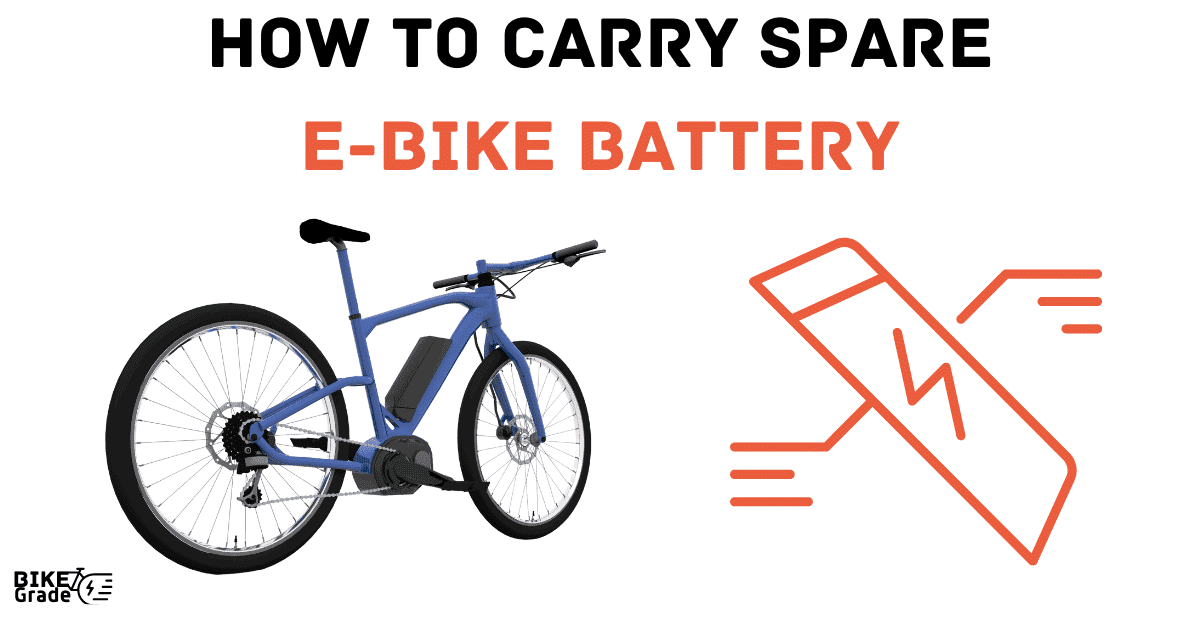 What Should You Consider When Purchasing a Spare Battery?
Before purchasing the proper spare battery for your electric bike, you should think about the ratings for volts and amps. You should be aware that choosing the incorrect voltage/ampere rating can harm your e-bike or result in a fire explosion.
Amperes
There will undoubtedly be more traction with more amperes available to your electric bike's motor system. Amperes can be compared to the length or diameter of a water-filled pipe. More amps would imply a larger pipe with a higher water intake rate per second.
Voltage
If you use a battery with a lower voltage, your bike's motor system won't be able to be significantly operated. However, utilizing a greater voltage can harm the motor system's delicate electrical components. The majority of electric bikes can operate with nominal voltages of 36 or 48 volts.
What to Do If Your Battery Dies While You're On a Ride?
There are two things you can do if your electric bike's battery dies while you're riding:
The motor on the e-bike is merely intended to assist you in pedaling, not to take over completely, so you may still ride it without the pedal assistance.
If you feel unable to peddle without assistance, locate the nearest packing facility and lock the bike to stop your ride. If you are very far from a packing bay and don't feel like you can get there, kindly end your ride by securing the bike in a considerate place. If you had brought a spare battery with you, you could ideally replace the one that is dead.
What Are The Disadvantages of Carrying a Spare E-bike Battery?
Having at least one spare battery for your e-bike helps to increase battery life and makes riding an e-bike safer and more convenient for you. Nevertheless, there are a few drawbacks to always having to carry a backup battery:
Batteries Are Heavy
The weight of the battery is typically around seven pounds, but it can go up to thirteen pounds and increase in accordance with the increase in capacity. When you carry an extra battery, you will use more battery power because their consumption is inversely correlated with their weight.
Price
One downside of carrying an extra battery is the high cost of the battery when purchased separately.
One Battery or Two?
One alternative to purchasing a second battery is to merely swap out your current one for a model with more range. There are a few things to keep in mind, though: Regardless of how many times they have been charged, all batteries will eventually lose the ability to hold onto their power. If you have two batteries, you can switch between them to double the life.
Additionally, you will always have a spare in the event that one has a problem.Conclusively, it will be fine if you have two batteries.
How to Increase Your E-bike Cycling Time?
Here are a few ways you can restrict the amount of power and speed the system outputs if you feel like it's a little too fast or you want to extend your cycle time.
The bike's top speed can be reduced to less than 20 mph. Please be aware that this will only affect the bike's pedal-assist speed; the throttle will still allow you to travel at a higher pace.
The MAX PAS parameter can be changed to provide up to nine levels of assistance. This should aid in moving a little more slowly.
Tips for a Safe Journey
Knowing the key elements of riding an electric bike, such as how to adapt to the bike's handling and how to be safe on the road at night, is critical. Here are six quick guidelines to help you have a fantastic first e-bike experience:
Understanding road conditions.In addition to putting you in a better position to advise other road users about these problems, this can assist you avoid potentially hazardous road conditions.
Always use a warning device. A horn will let drivers know you are on the road, while a bell will  alert pedestrians.
Avoid getting sidetracked by activities like eating, drinking, smoking, or conversing on the phone. Stay vigilant by scanning your surroundings and your back.
Pay attention to the traffic patterns, If you are riding an electric bike in a busy place.
It's vital to wear protective gear like a helmet, gloves, shoes, and knee and elbow pads to safeguard from harm.
FAQ
Can you carry an extra battery for an electric bike?
Yes, it's a good idea to bring an extra battery if you're going to travel more than 20 miles.
Is Carrying a Spare Battery Worth It?
Carrying at least one spare battery will make riding an e-bike more convenient and safe while also extending the battery's lifespan.
Is it easy to put a second battery on an e-bike?
No, It will be challenging to incorporate a second battery. The e-bike's OEM designers make it so that it can only contain one battery.
Is it possible to charge an ebike while riding?
Yes, but it is incredibly ineffective.
How much should I pay for an ebike battery?
The average price of a new e-bike battery is between $500 and $800, though this obviously varies depending on the brand, quality, capacity, etc.
Conclusion
Keeping a spare battery is always a good idea for a long distance journey especially if you're likely to go offshore. You could use one of any ideas to carry it with you. Whichever option you choose, you should keep the measurement of the battery and the cover for achieving the appropriate fit. 
Resources