Ebike Battery Guide: Ultimate Resources
Buying an ebike battery is super easy. But maintaining them properly is tough especially if you're unaware of the proper guidelines. Today I will cover the A-Z ebike battery guide to help you keep your battery in perfect shape and longer its lifespan.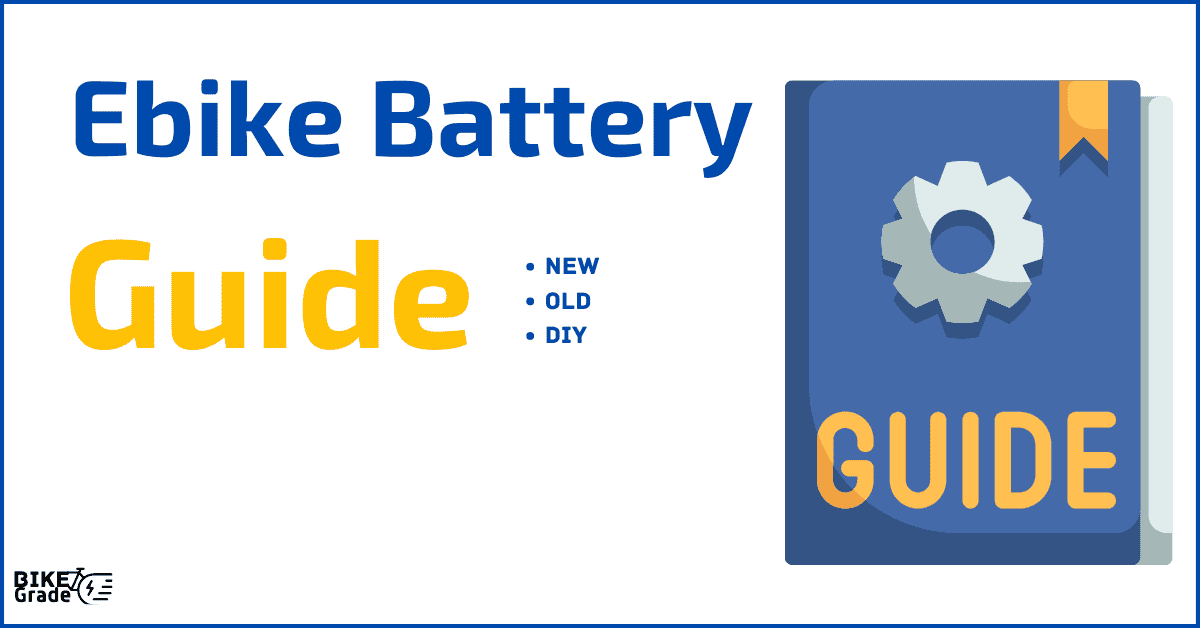 Ebike Battery Guide
An electric bike comes with a certain charging cycle. Usually it's around 500-1000 charging cycles which is approximately 3 to 5 years. To maximize the lifespan, you should follow some guidelines. 
1. New Ebike Battery Guide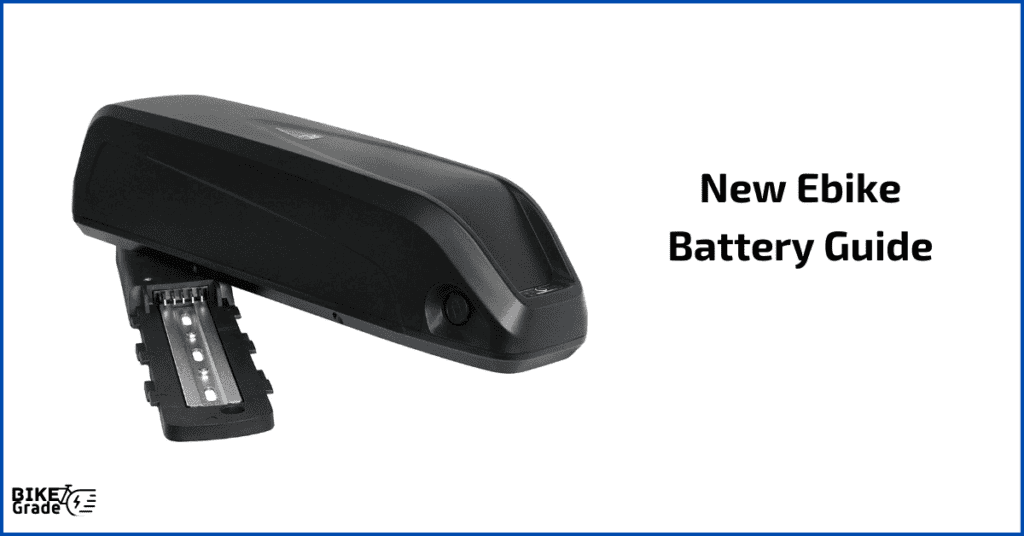 A new electric bike battery needs more care compared to the old one. Let's see what you should do and what not. 
What To Do With New Battery 
Charge the new battery for 8-12 hours before the first use.
Always use the original charger from day one.
Store in room temperature
Turn the bike off right after your ride to save energy.
Remove the battery from the bike while transporting it.
What not to do With New Battery 
Don't charge the battery when its temperature is hot. Wait till it cools down.
Don't regularly charge the battery when the battery level is higher than 70%.
Don't 100% drain the battery.
Don't leave the battery charging overnight. 
2. Old Ebike Battery Guide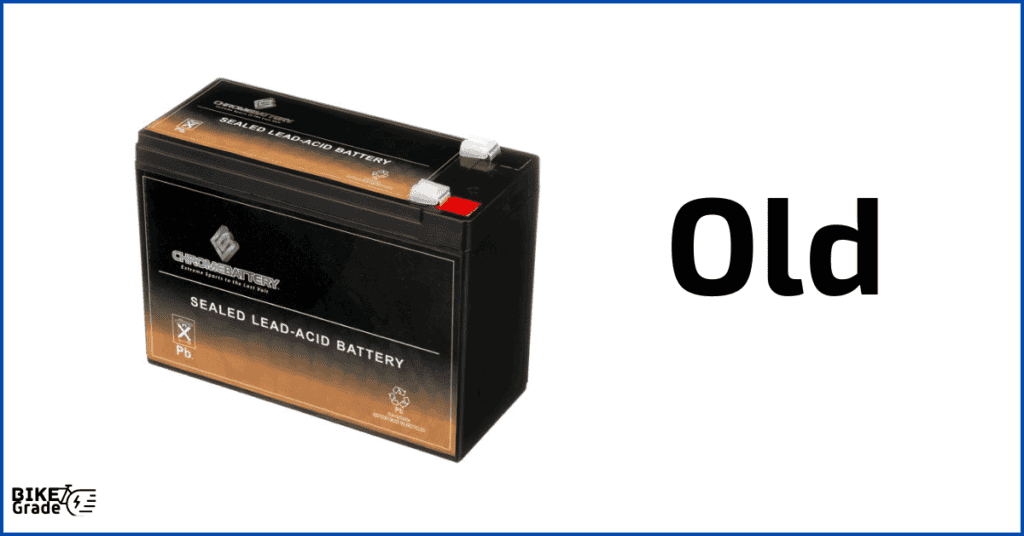 What To Do With Old Battery 
Charge the battery at room temperature. 
Ride in normal temperature. If the temperature is below -5° Fahrenheit and above 113 °F then you should avoid riding.
Check the charge level regularly when storing it for a longer time. Charge it if it gets drained below 30 percent.
Store the battery at room temperature
Before cleaning the ebike, don't forget to detach the battery.
Clean the battery using a dry or slightly wet cloth.
What not to do With Old Battery 
Never use a charger other than the manufacturer-provided charger.
Don't fully drain the battery
Don't try to repair it yourself
3. DIY Ebike Battery Guide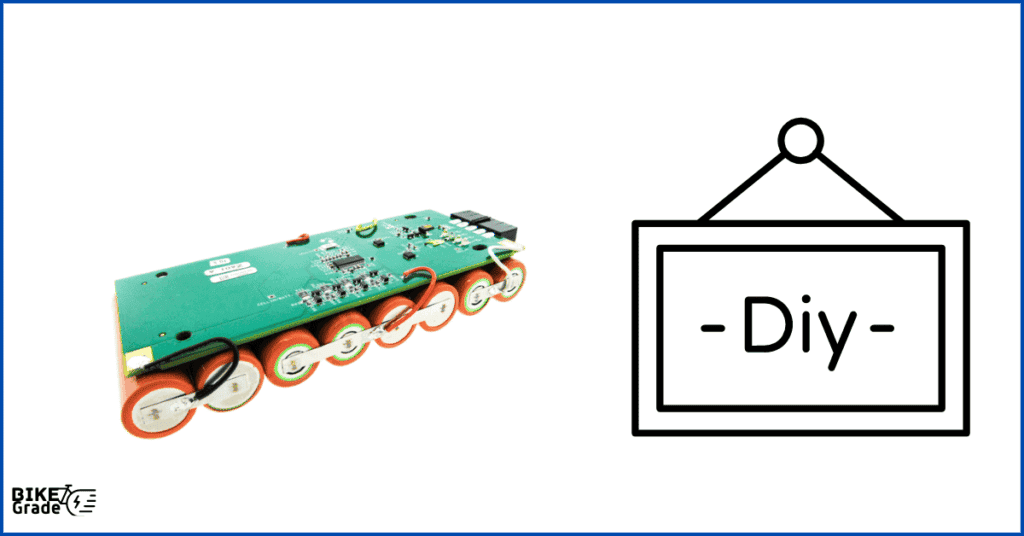 DIY ebike requires more caring than a regular battery. Let's see what you should add in your list along with the above guidelines. 
Before your first use, make sure you charge it for at least 8 hours and see if it gets overheated. 
Mount it perfectly so that it doesn't bounce while you ride.
Regularly check the battery voltage using a multimeter.
Use a water resistant cover on rainy days. 
What not to do With DIY Battery 
Don't use any strip other than nickel to connect the cell. 
Don't make a battery that exceeds the controller voltage. 
---
Types Of Ebike Batteries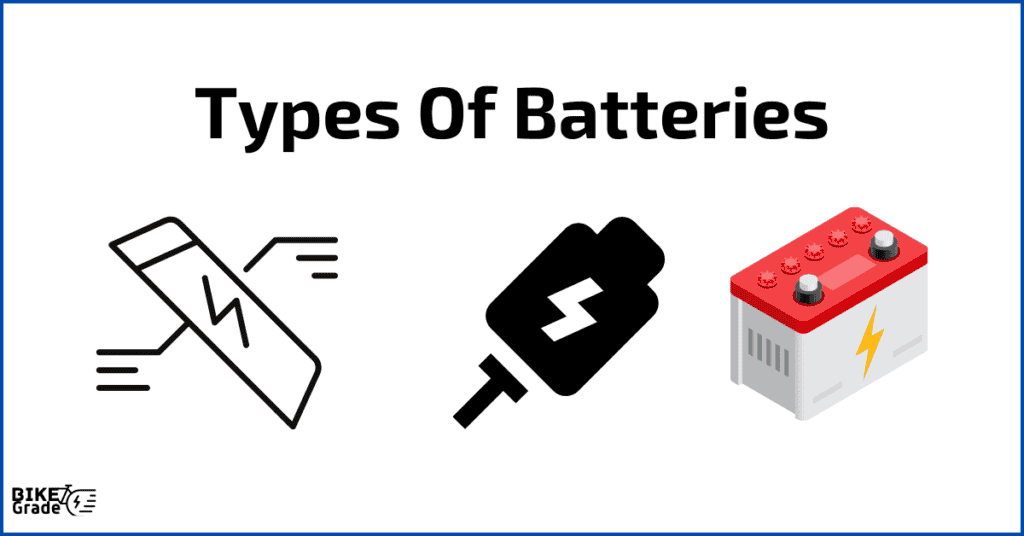 There are lots of ebike battery pack is used in ebike over the years. But not all the batteries served the purpose efficiently. Let's see which are mostly used so far.
Lead-acid battery
Nickel-cadmium (NiCd) battery 
Lithium-ion battery
Among them, the lithium-ion battery pack is the best considering all the facilities it offers. Read What To Look For When Buying An Ebike.
Capacity And Range: How To Choose The Right Battery For Your Needs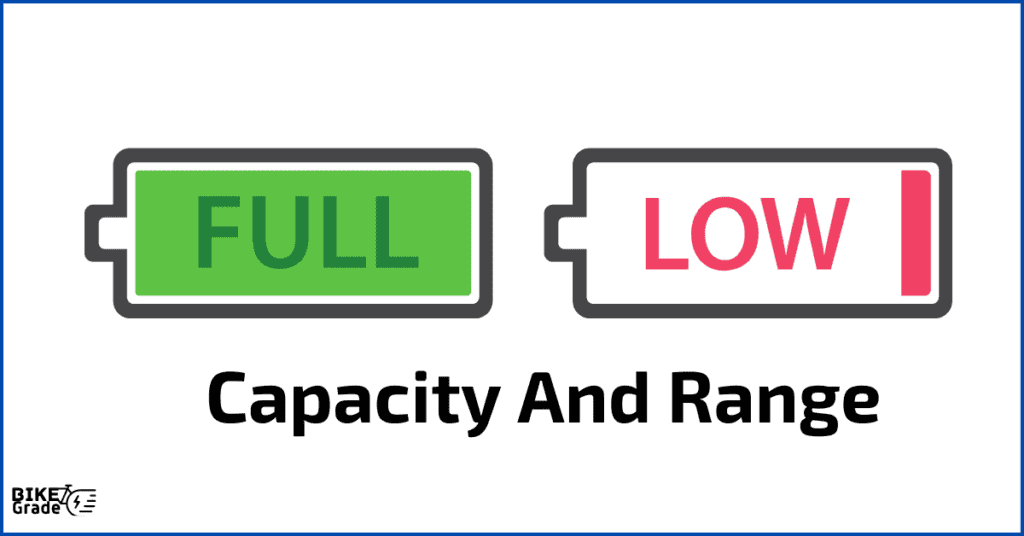 Choosing a battery for your specific needs is super important. It will save your precious time, money and eliminate lots of hassle.
Voltage
If you're covering a longer distance, then choose the bigger voltage starting from 48V. On the other hand, if you don't need to cover long distances then you can buy one between 24V to 36V. Remember that, higher voltage means higher price. So, if you don't need to ride long distances then you could save a huge money on battery by choosing less voltage. 
Amp-hours
Amp-hours also play a big part in range along with the voltage. The higher Amps mean higher range. So, if you're planning to move with your ebike for long-rides then choose a higher amps from 14. 
Type of battery
There are different types of batteries out there for e-bikes such as Lead-acid, Nickel-cadmium, Lithium-ion and so on. If you're considering the capacity, range and longer lifespan then it's wise to select lithium-ion battery packs.
Charging: How And When To Charge Your Ebike Battery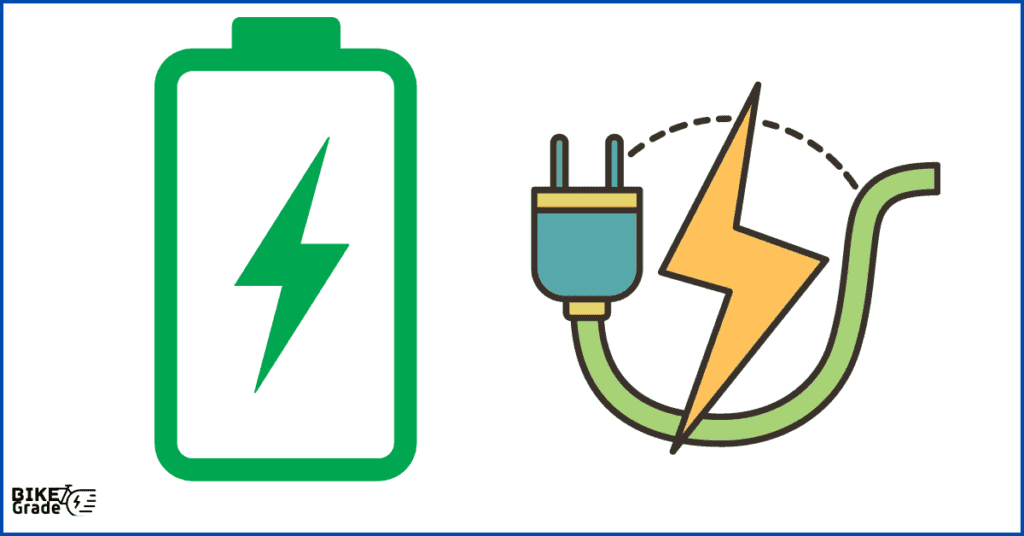 How to charge your ebike battery is important as it is important to know when to charge it. You should always use manufacturer-provided charge to keep your battery in good shape. Besides, remember to check out the temperature of the battery. If the battery is too hot then wait till it gets cooled down.
You don't need to charge your ebike battery after short rides. Only charge the battery when its below 60 percent. Also remember not to drain the battery below 30 percent. It will hamper the battery cell and therefore shorten the lifespan of the battery.
Install: How To Add Or Remove Ebike Battery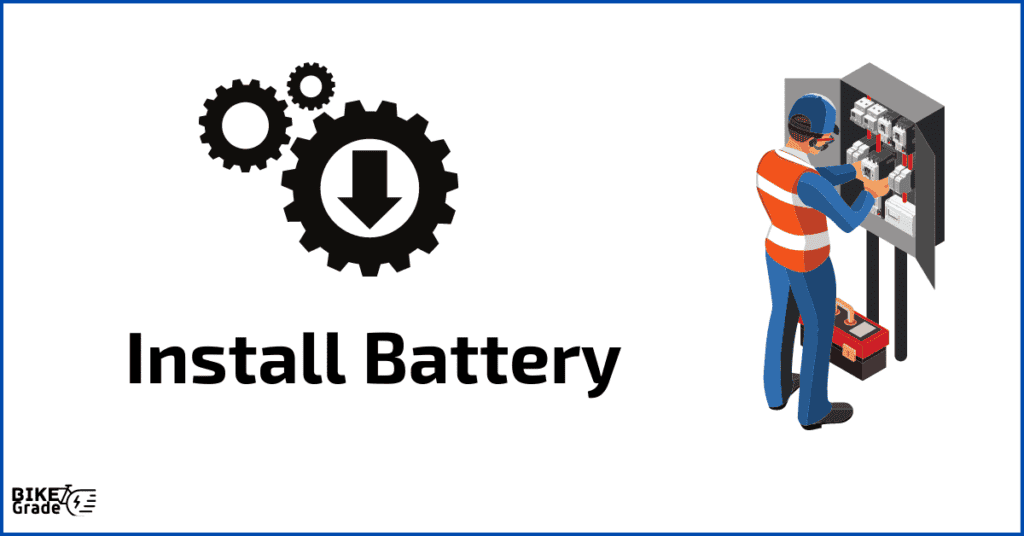 Inserting and removing the battery from an ebike is a piece of cake! Just insert the key into the keyhole and unlock it. Then, disengage the battery from the battery holder using your finger.
However, if you're looking to install your own DIY battery on the bike, then you need to spend some time to mount it. 
Storage: Ebike Battery Storage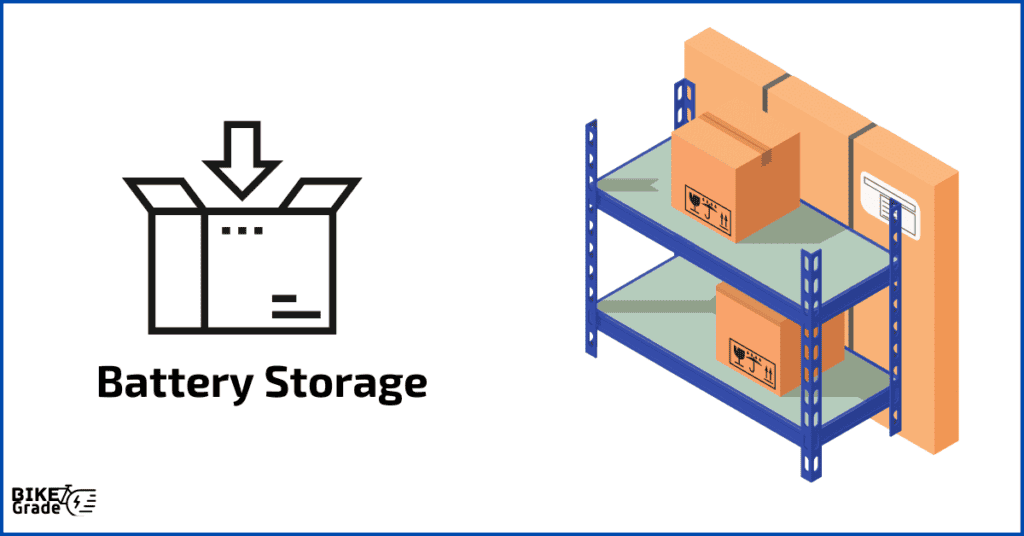 Battery is the most expensive part of ebikes. In order to keep its health in perfect shape, you have to store it properly and at the proper temperature. Check out what's the perfect ebike battery storage temperature and improve the battery's efficiency. 
What About Non-Removable Frame Integrated Batteries?
As the name suggests, non-removable frame integrated batteries are sealed into the bike frame and cannot be removed easily. This design offers a sleek look and also keeps the battery hidden away from potential thieves.
However, one major downside of this design is that if the battery ever needs to be replaced, you would need lots of tools and time to do so.
Maintenance: Prolonging The Life Of Your Ebike Battery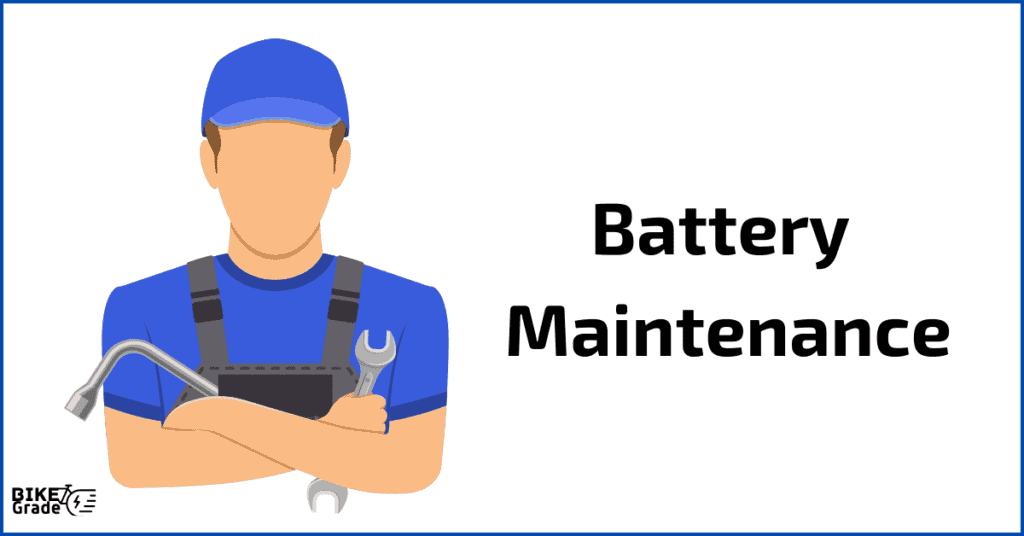 It's not rocket science to prolong your e-bike's battery. You have to take good care to prolong its lifespan. Take good care, charge with a suitable charger, charge it in time and follow all the guidelines of charging, storing, cleaning and riding so that your battery will gain longer lifespan and efficient performance. 
What Should I Do With My Old E-Bike Battery?
If you have an old e-bike battery that you're no longer using, then you should recycle or dispose of it properly.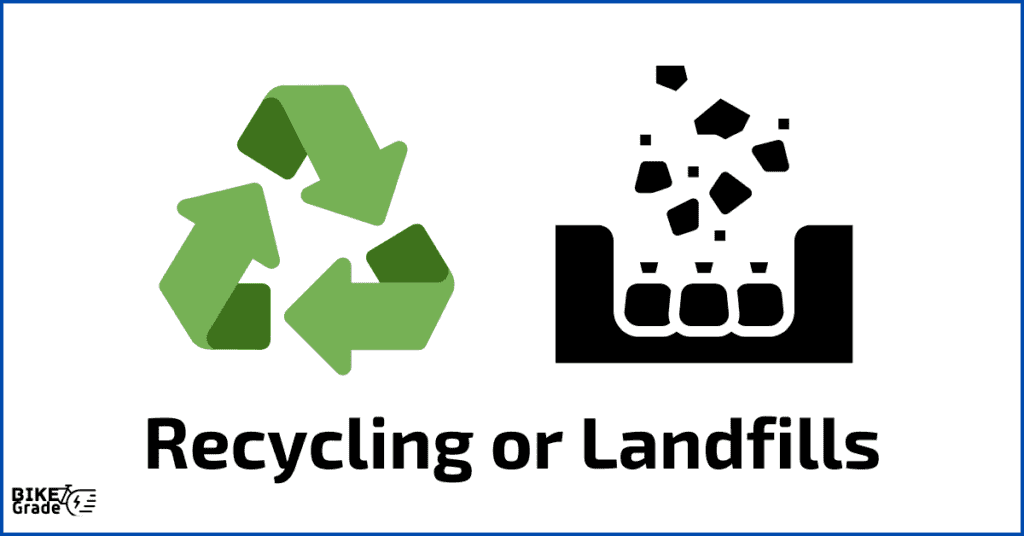 1. Recycling:
You can recycle your old e-bike battery by taking it to a local recycling center. Most recycling centers will accept ebike batteries.
2. Landfills:
You can also dispose of your old e-bike battery in a landfill. However, you should check with your local landfill first to see if they accept ebike batteries.
What Is The Ideal Lowest Battery Voltage To Prevent Damage?
There are times when we want to give a break to our ebike for a long time. In that case, you should keep the battery level more than 30%. Besides, you shouldn't keep it more than 70% to help the battery's cell stand in top shape. 
FAQ
How Long Will A 48v 20ah Battery Last?
A 48v 20ah Battery Lasts for 3 to 5 years.
Is A Higher Ah Battery Better?
Yes, higher Ah means higher range of the ebike.
Can I Use A 52v Battery On A 48v Motor?
You can use a 52V battery on a 48V motor. However, this practice isn't recommended.
Can I Put A Bigger Battery On My Ebike?
Yes, as long as your controller supports the bigger voltage, you can use them.
Can I Use A 36v Battery With A 48v Ebike Motor?
Yes, you can use a 36V battery with a 48V motor.
Conclusion 
Using the battery carelessly will damage the battery sooner than expected. Therefore, you would need to spend more money buying a new battery. To avoid this hassle and waste money, follow the guidelines I stated in this article.
Also Read