Ebike Battery Voltage Chart [Updated]
If you want to be an expert on electric bike batteries, then you must have detailed knowledge on ebike battery voltage and state of the charge. In my article, I will show you voltage charts for different types of batteries with different voltages.
These chart curves could vary depending on the discharge rate, temperature, battery state etc. However, it will greatly help you to understand the scenario. 
What is a Voltage of an Ebike Battery?
Voltage shows the power of your ebike. The more voltage you have on your battery the more efficient your riding will be. Previously most of the ebike batteries were produced with 24V and 36V.
Nowadays most of the manufacturers produce batteries with 48V and some of them also produce 52V and higher.
How do I know what voltage my eBike battery is?
You can check your manufacturer information to see the voltage of your battery. Some of the batteries have voltage and other information tags on their body. Besides, you can check the voltage with the help of a multimeter. 
Voltage Current Meter 8-80V 0-100A, For E-Bike, Home or RV
Voltage chart for different types of ebike batteries
There are different types of ebike batteries produced over the years. Nowadays lithium-ion batteries top the list. Besides, lead acid batteries are still produced by a very few manufacturers. Today I will show you both of these battery's voltage chart. 
Lithium ion batteries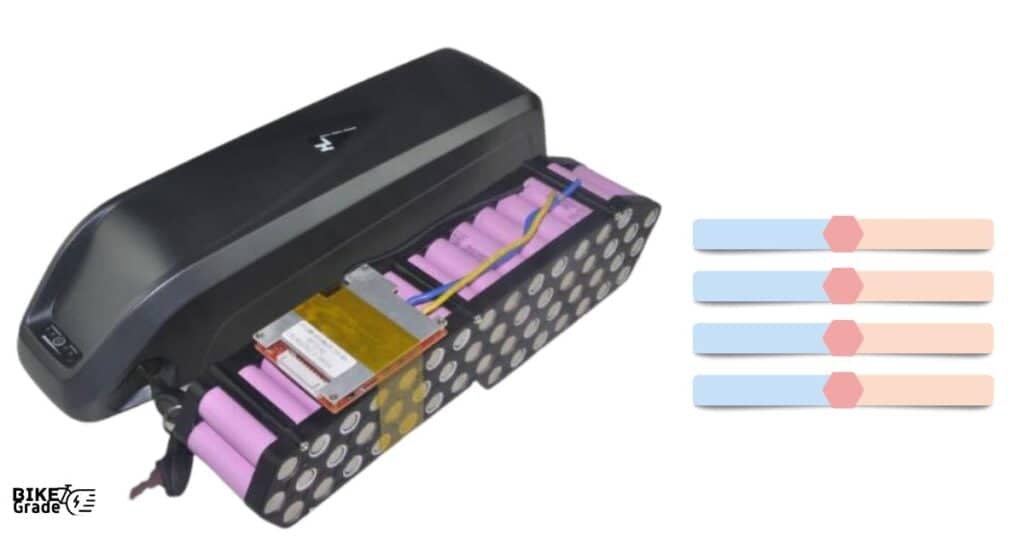 Let's start with the boss of the market.
36V Battery Chart
| | |
| --- | --- |
| Voltage | Capacity |
| 42.0V | 100% |
| 40.8V | 90% |
| 39.6V | 80% |
| 38.4V | 70% |
| 37.2V | 60% |
| 36.0V | 50% |
| 34.8V | 40% |
| 33.6V | 30% |
| 32.4V | 20% |
| 31.2V | 10% |
36V Ebike Battery Voltage Chart
48V Battery Chart
| | |
| --- | --- |
| Voltage | Capacity |
| 54.6V | 100% |
| 53.0V | 90% |
| 51.5V | 80% |
| 49.9V | 70% |
| 48.4V | 60% |
| 46.8V | 50% |
| 45.2V | 40% |
| 43.7V | 30% |
| 42.1V | 20% |
| 40.6V | 10% |
48V Ebike Battery Voltage Chart
52V Battery Chart
| | |
| --- | --- |
| Voltage | Capacity |
| 58.8V | 100% |
| 57.1V | 90% |
| 55.4V | 80% |
| 53.8V | 70% |
| 52.1V | 60% |
| 50.4V | 50% |
| 48.7V | 40% |
| 47.0V | 30% |
| 45.4V | 20% |
| 43.7V | 10% |
52V Ebike Battery Voltage Chart
Lead acid batteries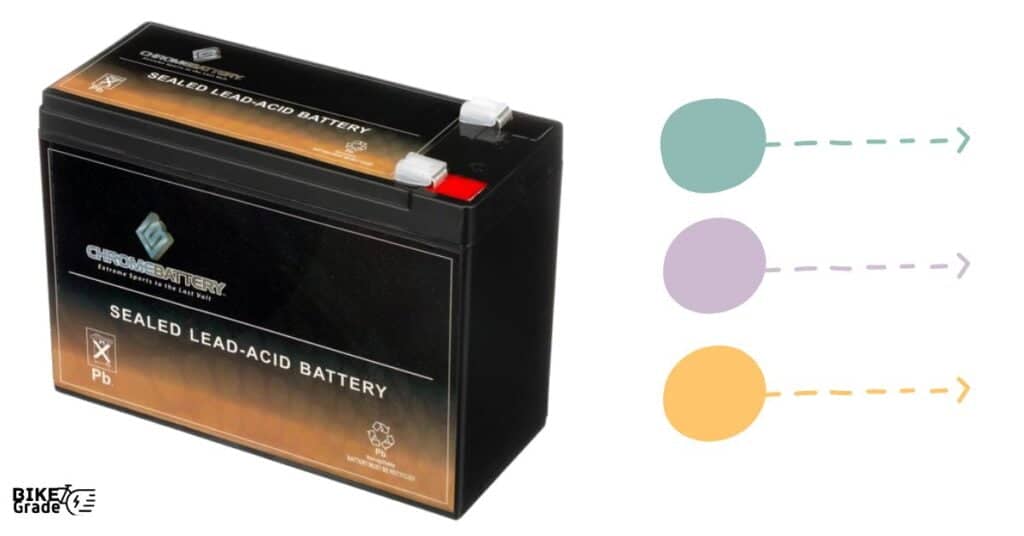 Now it's time for the cheapest in the market.
12V Sealed Battery Chart
| | |
| --- | --- |
| Voltage | Capacity |
| 12.89V | 100% |
| 12.78V | 90% |
| 12.65V | 80% |
| 12.51V | 70% |
| 12.41V | 60% |
| 12.23V | 50% |
| 12.11V | 40% |
| 11.96V | 30% |
| 11.81V | 20% |
| 11.70V | 10% |
12V Sealed Battery Chart
24V Sealed Battery Chart
| | |
| --- | --- |
| Voltage | Capacity |
| 25.77V | 100% |
| 25.56V | 90% |
| 25.31V | 80% |
| 25.02V | 70% |
| 24.81V | 60% |
| 24.45V | 50% |
| 24.21V | 40% |
| 23.91V | 30% |
| 23.61V | 20% |
| 23.40V | 10% |
24V Sealed Battery Chart
The benefits of a higher voltage battery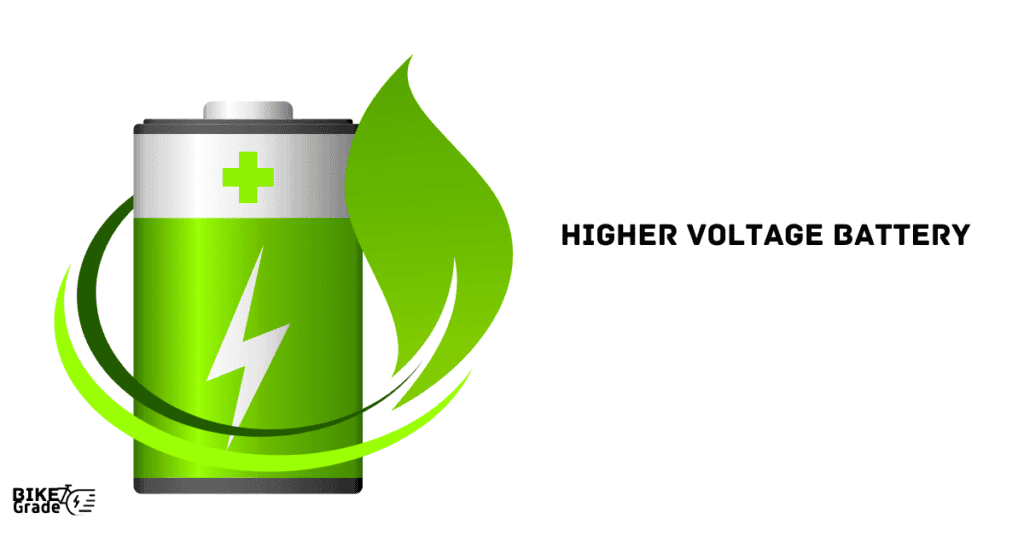 When it comes to battery voltage- the higher, the better! Let's see what they have to offer.
1. Faster speed: If you want a faster speed on your ebike, then you must check if its battery has a higher voltage. 48V or 52V offer better speed compared to the 36V or 24V battery. 
2. More mileage: Mileage depends on voltage and Ampere hour (Ah). So higher voltage definitely enables you to move a longer range. 
3. Efficient drive: Driving in rough or hilly terrain needs great power and efficiency. An ebike provides that required power and efficiency when it has higher battery voltage and motor wattage.
4. Withstand larger weight: Battery mileage and speed both have a huge dependency on the rider weight. If you have a bigger battery voltage, you can remove the barrier of the weight and have full fun of the bike. 
Some essential ebike battery terminology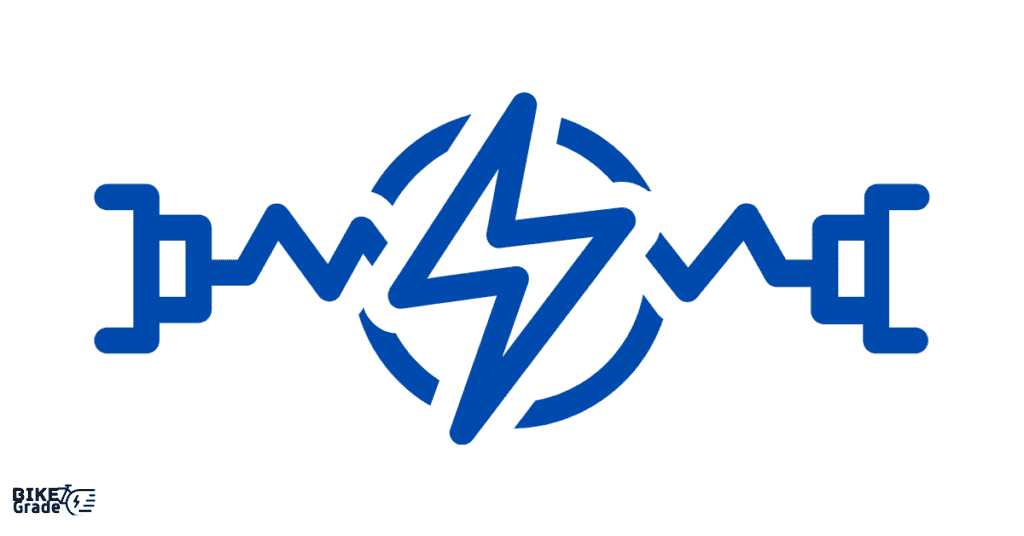 Here are a few terminologies used for the ebike battery.
Ampere per hour (Ah)
Ah determines the battery capacity. A battery with 11Ah can discharge 1.1A current continuously for ten hours or 11A current for 1 hour.
Voltage (V)
Voltage is electromotive force which determines the efficiency of electric bike batteries. The more voltage a battery has, the more efficient it is.
Watts (W)
Watts is the standard unit of power which represents the power of the motor of an electric bike. 
---
How to Choose the Right Ebike Battery for Your Needs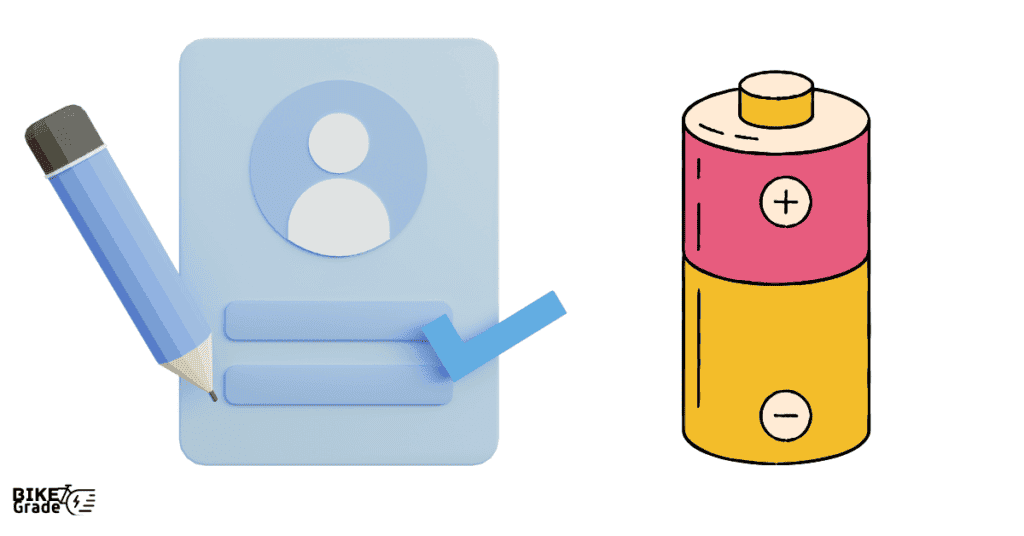 There are tons of aspects to look into while choosing an ebike battery for your needs. I won't throw you under that bus, rather will discuss the very thing you need to know. 
Short distance commuter
Let's say, you are 5-10 miles away from your office and want to commute there from your house, then I will consider you as a short distance commuter. In that case, you are in luck! You don't need to spend a whole lot of money buying the ebike battery.
You can even buy a lead acid battery which is super cheap compared to the li-ion battery. And a voltage of 24V and 10 Ah would be sufficient for you. 
Long distance commuter
I consider people as long distance commuters who have to cover 30-40+ miles in total a day! If you fall under that category, I have a little sad news for you. You have to spend huge bucks for your battery.
You must have to buy a li-ion battery because a lead acid battery won't last for long by commuting that distance daily. Besides, you have to buy an ebike battery with at least 48 Voltage and 20 Ah or you can buy one with 52V and 18 Ah. 
Beach cruising
Who doesn't love cruising on the beach! But it needs great power and efficiency to smoothly drive and enjoy the scenarios. To achieve the efficiency you need at least a 36V battery.
You can choose an Ampere hour depending on how much time you want to spend cruising. If you want to spend a big deal of time then you should choose a higher Ampere hour.
Hilly terrain
To run your ebike swiftly on the hilly terrain, you just don't need a good motor but also a bigger voltage battery. I always suggest new riders to choose at least a 48V battery for hill-track riding. And higher ampere hour, of course, to get a longer mileage. 
---
What is the lifespan of an e-bike battery?
Lifespan of an electric bike battery is different from one another. Every manufacturer gives an estimated charging cycle for their batteries. It is usually 500-1000 charging cycles.
A charging cycle is done when a battery gets 100% charged from 0%. Considering the charging cycle, an ebike battery lasts around 3 to 5 years.
How to charge your e-bike battery to make it last longer?
Battery is one of the expensive parts of an ebike. You should take good care and strictly follow these tips when charging it.
Check the charging station regularly
Use manufacturer provided charger only
Don't charge right after the ride
Charge in a good temperature
Check the charging station regularly: It's mandatory to ensure that you're charging your battery in a safe charging station.
If your charging station is faulty, there is a huge risk that your battery can get fully damaged. Besides, your charger also could get badly damaged on a faulty charging station. 
Use manufacturer provided charger only: Never use any charger other than the manufacturer provided ones. If you lost your charger, contact your manufacturer right away and get a new charger. 
Don't fully discharge: Fully discharging the battery regularly will harm the lifespan of the battery. Try not to discharge it below 30%.
Don't overcharge: We all know lithium-ion batteries can resist overcharging. Despite that, if you frequently keep the battery charging overnight, it will lose its efficiency. So, unplug it when it gets fully charged. 
Don't charge right after the ride: The battery gets heated during your ride. It's essential to cool down the battery before you plug it in for charging. 
Charge in a good temperature: Avoid charging your battery outside especially when it's too hot or too cold. It could damage the battery permanently. 
How to Check LiFePO4 Battery Capacity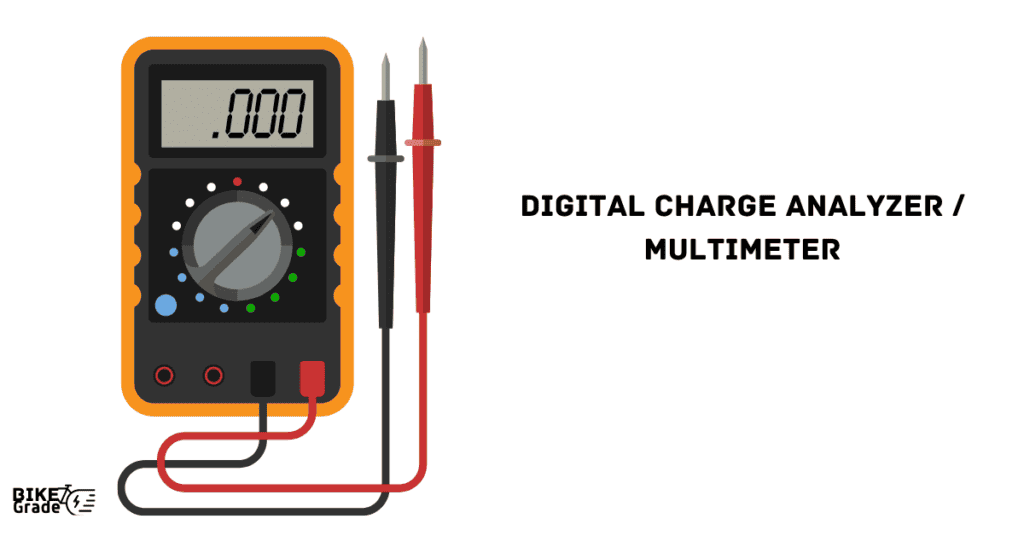 To confirm the capacity of a LiFePO4 battery, you can use a digital charge analyzer / Multimeter. There are also specific tools for this purpose that comes bundled with some ebike manufacturers.
To measure capacity, the first thing you need is to connect your ebike battery to a digital charge analyzer. After that, press "run" and wait for the results. The software will show how much current has been drawn from the battery over time and how much voltage was produced by the cells during runtime.
LiFePO4 battery capacity is affected by a number of factors such as charging/discharging methods, age and even the ambient temperature while the bike is plugged in. Therefore, it's important to keep track of your battery's health so you can achieve optimal performance from each charge cycle.
Measure Battery Voltage with a Multimeter:  
To check the voltage of a battery, you can use a digital charge analyzer that comes bundled with your ebike.
You can also use a meter to check the voltage of the battery. A multimeter is very helpful in measuring voltage of the battery. It is a device that measures voltage, current, resistance and other electrical parameters. 
Battery Monitor:
A battery monitor is basically a device that monitors the battery (or any electrical device) and informs you when the battery is getting fully charged.  If you use a battery monitor, you get some additional perks such as power savings, better battery performance and battery health management. 
FAQ
Should I charge my ebike battery after every ride?
You shouldn't charge your ebike after every ride. To maintain the good health of your battery, charge it when its battery level is between 30%-60%.
Can I leave my ebike plugged in overnight?
If you have a lithium-ion battery then you can plug it overnight. Because l;ithium-ion battery has the ability to stop charging when it's 100% full. However, this practice isn't recommended as it can harm the battery lifespan.
What does 36v 10Ah mean?
36V 10Ah means that your battery has a voltage of 36 and 10 ampere hour which is 36*10= 360Wh. A 30 Wh battery can usually give a mileage of 20-22 miles depending on the road type, rider weight and motor power.
How long will a 48V 10Ah battery last?
A 48V 10Ah battery usually lasts for 3 to 5 years and it can provide around 25-35 miles mileage.
Conclusion
Understanding the voltage chart is not a must to know things. However if you do, you can better understand the condition of your ebike battery and also call yourself a pro!
Also Read