7 Ebike Battery Mounting Ideas: For Your Diy Project
If you're building your first DIY ebike or looking to make a change on your ebike battery mounting for a better look, I am here to help you. Whether you're looking for a temporary or permanent solution, I got you all covered. So, no more chit chat, let's get started!
Ebike Battery Mounting Ideas
Here are a few different mounting ideas that you can follow on your next project. Choose one that catches your eyes. 
1. Rear Rack Battery Mount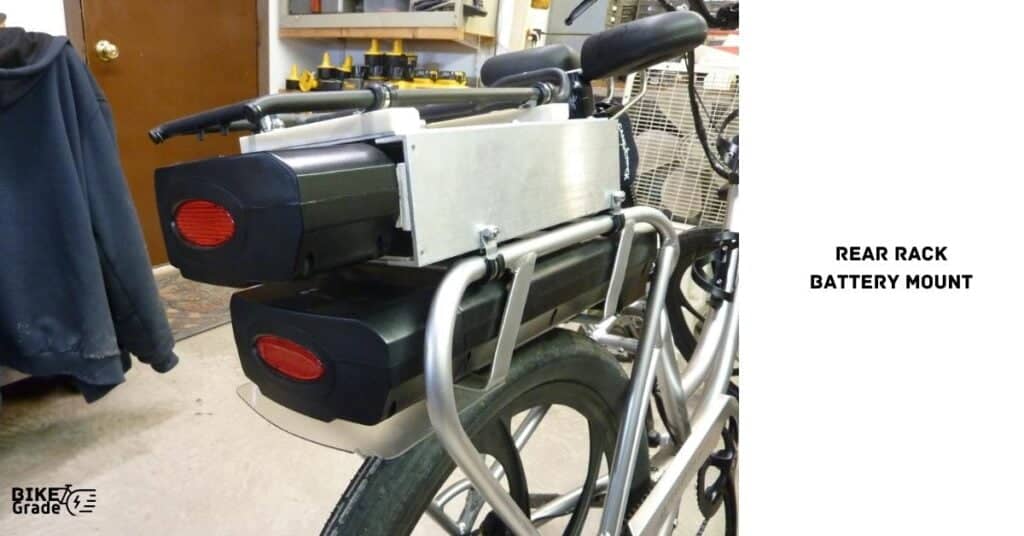 The first step is to remove the old battery from the rear rack (if any). Then, drill holes for the mounting screws and attach the battery to the rack using the screws.
Next, take your new battery and connect the positive and negative terminals to the corresponding posts on the rack.
Finally, test the new battery to make sure it is working properly. If everything checks out, you are now ready to enjoy your ride with a reliable power source!
2. Water Bottle Battery Mount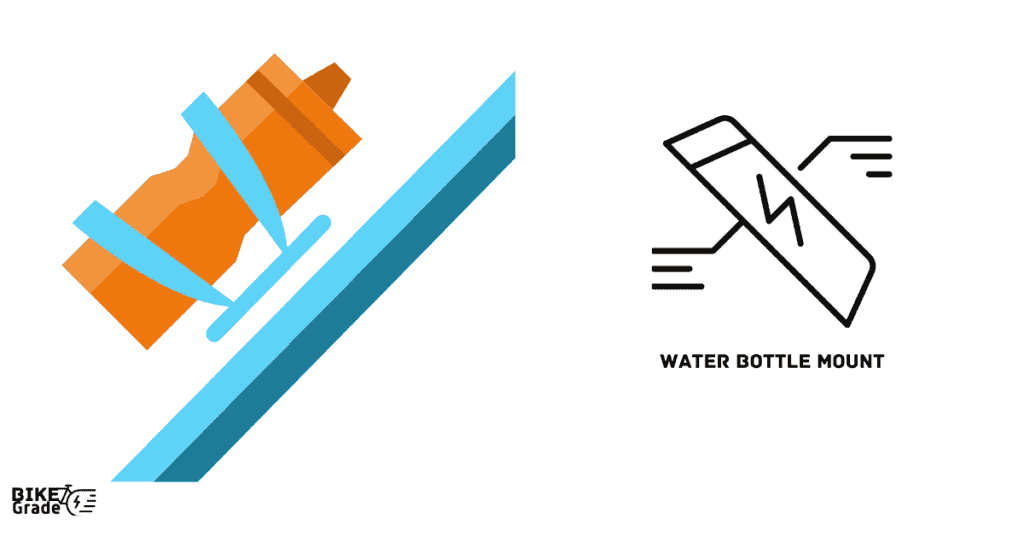 Water bottle shaped battery is an eye-catching battery design. You can buy one from the market or build one yourself using some basic tools. You can easily mount them in the water bottle cage.
If your battery is bigger than the water bottle cage, you can find a bigger cage that would fit it. After mounting the bottle cage, place the battery in it. Then, tighten it with straps. Watch the video to understand perfectly.
3. Triangle Bike Bag Battery Mount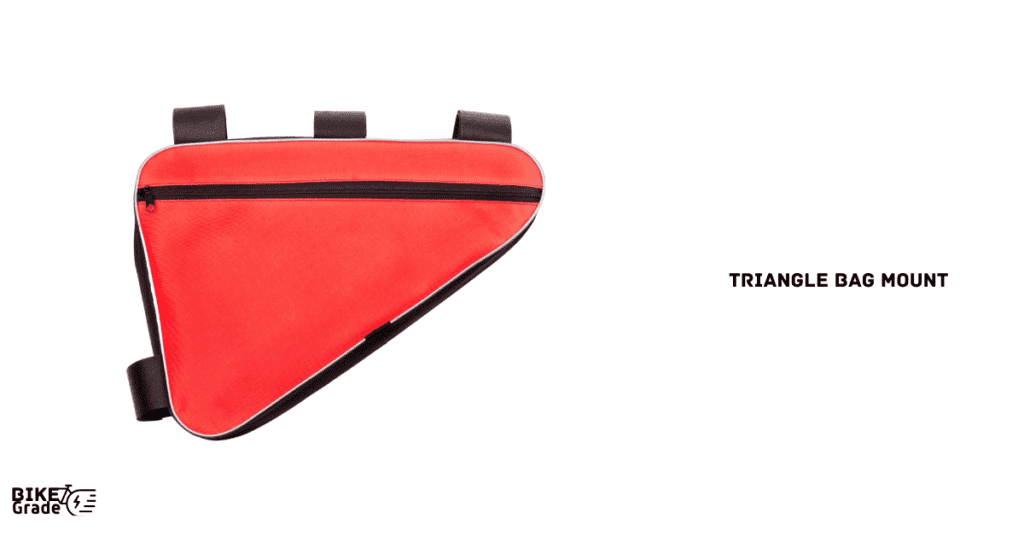 It's a super easy mounting option for every rider. You can just buy a triangle bag and put the battery into it. Then, lock all the straps in the bike frame. 
4. Dolphin Case Battery Mount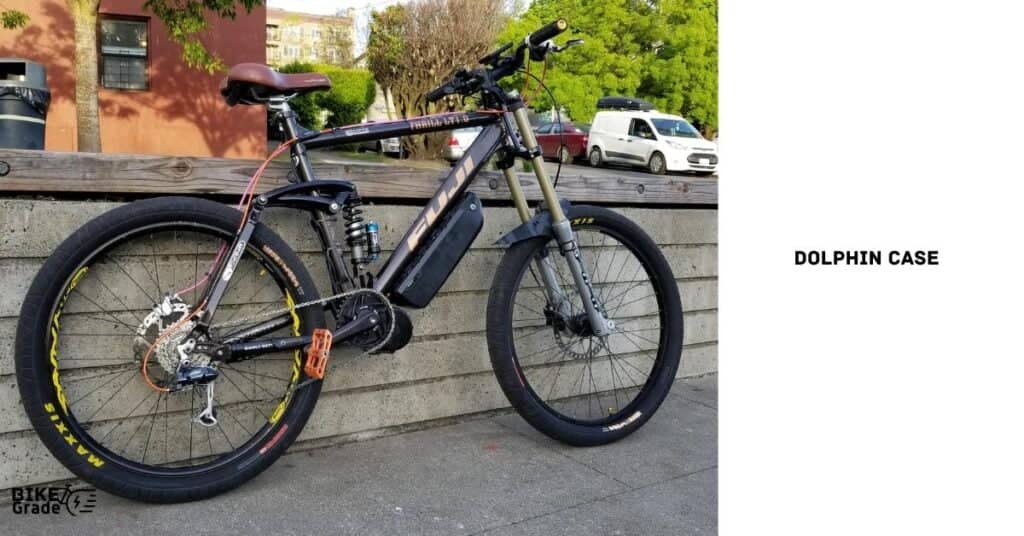 If you have an existing ebike and just want to change the shape of your battery, then the dolphin case is the perfect selection for you.
You can mount them on the existing battery point without requiring any extra job. If you're making a DIY bike then you can fit them onto water-bottle attachment points without needing a drill. 
5. Top Tube Bike Saddle Bag Battery Mount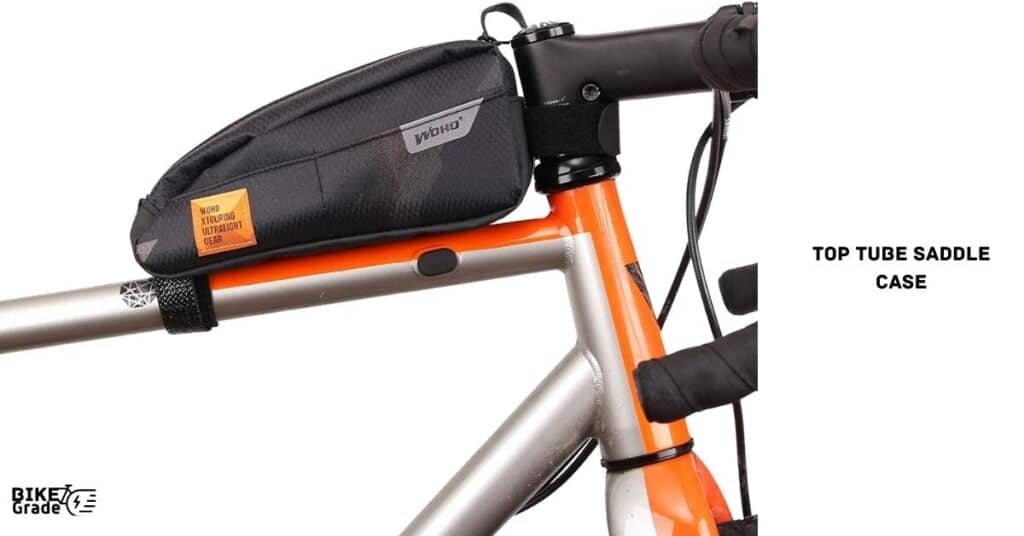 It's a very rare mounting option for a rider. You can mount the battery on the top tube without any tools. After that, you need to take care of the wiring.
Place the battery in the saddle bag and route the wires through the frame. This will give your bike a very clean look. 
6. Front Rack Battery Mount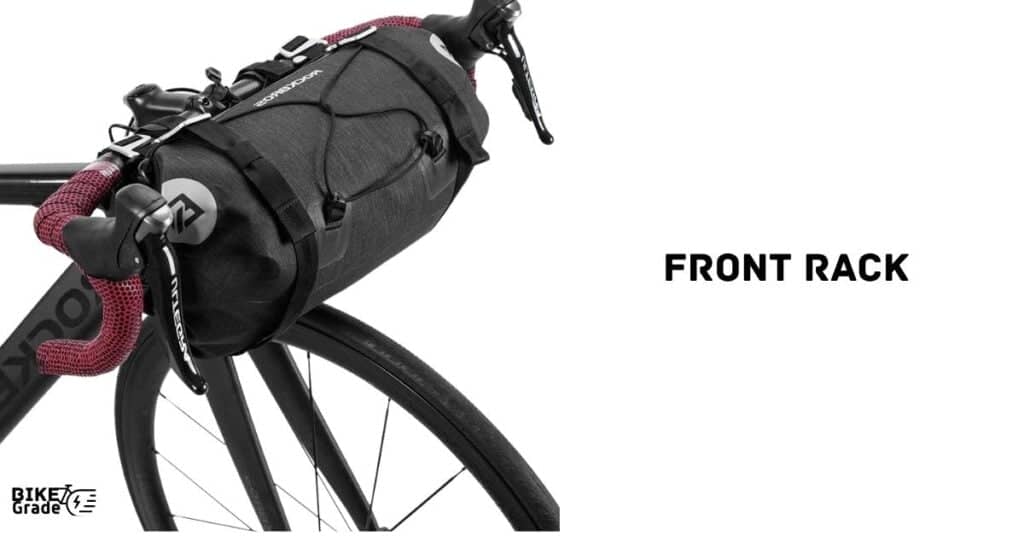 If you have a front rack on your bike, then you can easily mount the battery on it. Just take the battery and strap it on the front rack. 
7. Backpack Battery Mount Idea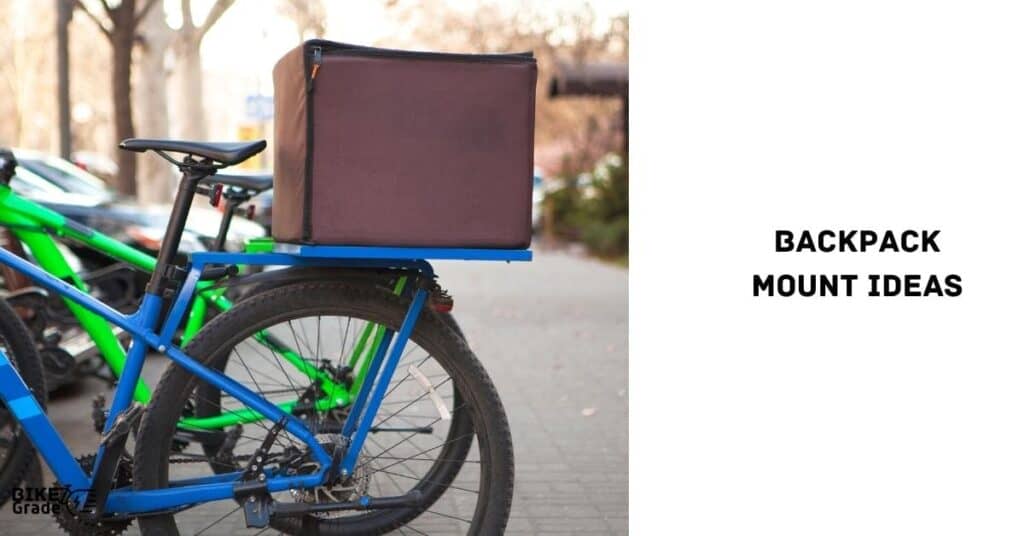 If you don't want to go through the mounting process, then this is for you. You can put the battery on the backpack and connect the cables carefully.
Once you're ready to ride, take the backpack on your shoulder like you do everyday. This mounting system will help you to distribute the weight evenly and you will feel comfortable even after riding for a long time. 
How Do I Secure My Electric Bike Battery?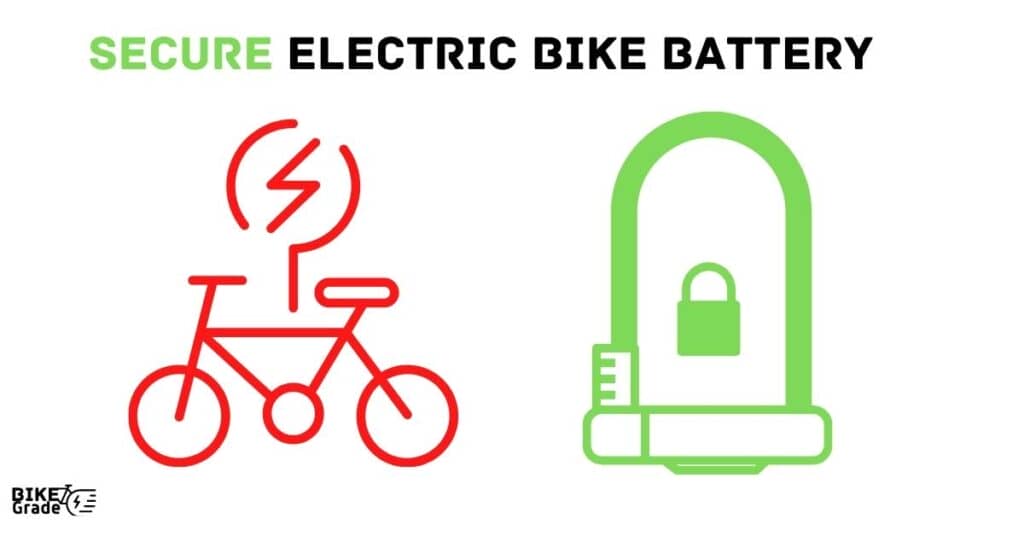 Prime problem with DIY ebike batteries is that they can be stolen easily. However, according to simple bike insurance, if you follow some simple security hacks, you can secure your electric bike battery. Here are some tips:
Buying A Lock
There are different locks such as chain lock, cable lock, U-lock and so on. You should buy one to protect your ebike battery. This will surely make it difficult for thieves to remove the battery without being noticed.
Add an Ebike Battery Alarm
You can buy a security alarm system for your ebike battery. If someone tries to steal the battery, the alarm will go off instantly. Besides, you will get a notification on your mobile apps about the alarm. 
Remove The Battery While Keeping The Bike Outside
If you don't want to spend money on buying a lock then this option is for you. Removing the battery after every ride can secure your battery and save you money as well. However, it might be a daunting task after a while. 
How Do I Keep My Ebike Battery Warm In The Winter?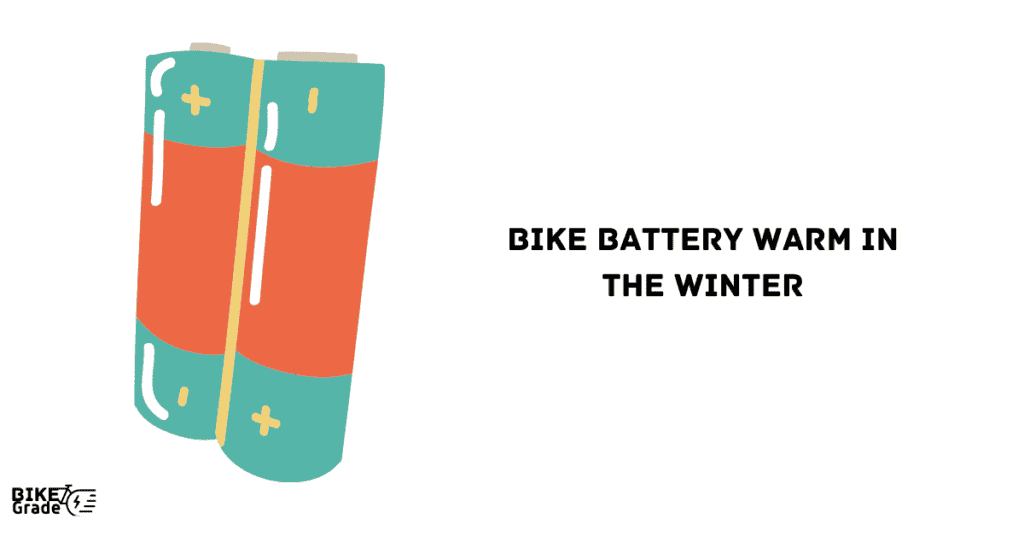 If you live in a climate where it gets cold in the winter, you may be wondering how to keep your ebike battery warm. After all, you don't want your battery to freeze and die when you need it most!
Keep The Battery Inside (When Not In Use)
Bring the battery inside rather than keeping it in the cold weather when it's not in use. This will help keep it from getting too cold. 
Battery Covers (While Using)
Keeping the battery in the room temperature can help you keep the battery while not in use. But, what about while it's in use? In such cases, you can buy a simple battery cover to protect the battery from freezing conditions. It will prevent the battery from getting cold. 
Battery Warmer (Before Using)
If you feel that your battery got too cold before you start or restart your journey, you can use a battery warmer to make it warm. 
Hand Warmer (Before Using)
Hand warmer is a substitute for a battery warmer. It's an affordable option compared to the battery warmer. 
How Do I Maximize The Life Of My Ebike Battery?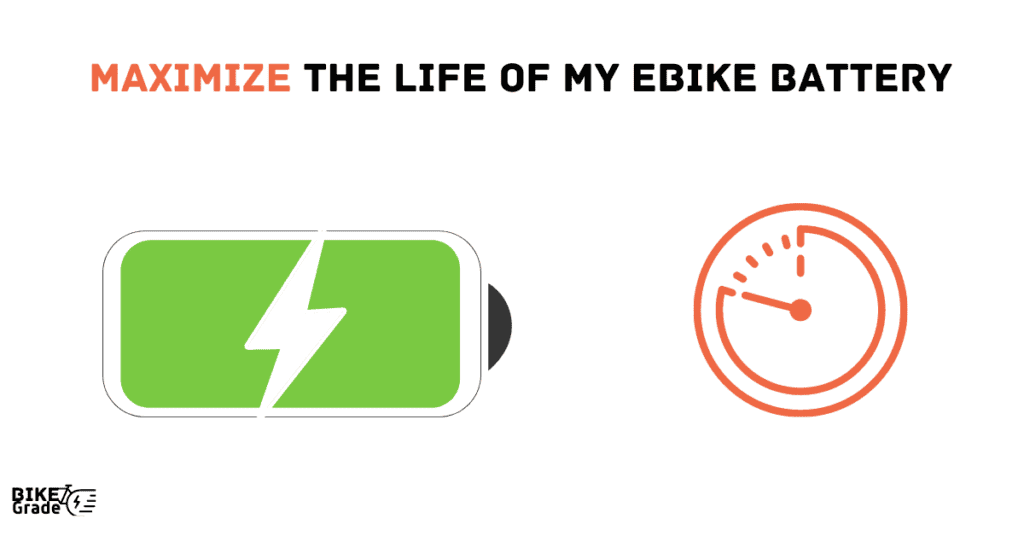 Most riders don't realize how important it is to take care of their ebike batteries. Just like any other battery, if you don't take proper care of it, it will die prematurely. Here are a few tips on how to maximize the life of your ebike battery:
Use manufacture provided charger
Don't keep the battery outside in excessive hot & cold temperature
Don't fully discharge the battery
Charge the battery in a safe charging station
What Is The Range I Can Get From A Single Charge?
Your DIY battery will provide almost the same as the manufacturer provided ones. Depending on the battery voltage, Ampere hour, motor wattage, riding type, your weight and type of terrain, the distance will significantly vary. Thus, you can expect to get approximately 30 miles from a single charge of a 48v 10 Ah battery. 
FAQ
How Many Years Does An Ebike Battery Last?
An ebike battery approximately lasts 3 to 5 years.
How Cold Is Too Cold For An E-Bike Battery?
-4 °F or -20 °C is too cold for an ebike battery. You should avoid riding in such temperatures.
Can I Add A Second Battery To My Ebike?
Yes, with some critical modification of chassis, you can use a second battery to your ebike.
Where Is The Best Place For The Battery On An Ebike?
Middle of the front frame is the best place for the battery on an ebike.
How Do I Hang An Electric Bike In My Garage?
You could easily store your ebike with a floor rack.
Conclusion
There are many different ways that you can mount your ebike battery. Choose the one that best suits your needs and riding style. With a little bit of creativity, you can even come up with your own unique way to mount your battery. Just be sure to test it out before hitting the road!